How to Have a Stress-free School Night Halloween
Halloween is one of the most exciting holidays for kids. Not only is it the first big holiday of the school year, but kids get to dress up as their favorite movie character, athlete, or superhero, all while earning copious piles of candy.
For parents, on the other hand, Halloween can be stressful – particularly if the holiday happens to fall on a school night (like this year). Kids' excessive enthusiasm, sugar highs, subsequent crashes, and compromised bedtimes can all combine to make the morning of November 1st a stressful experience for the whole family.
However, following these simple steps should make Halloween (and November 1st) more manageable…
Finish Homework First
Keep it simple – no trick-or-treating until all homework is finished. You might be shocked at how quickly all the homework gets done!
Eat Before You Leave
Consider eating dinner before you go trick-or-treating. Full stomachs will help discourage the kids from snacking on their candy before they get home.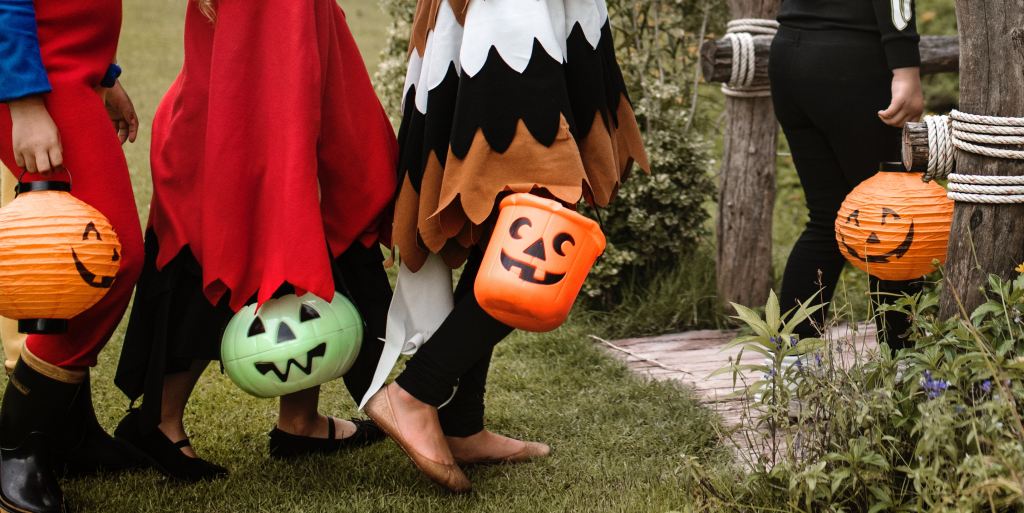 Start Early
The best way to avoid a late night of knocking on doors is by getting an early start. Consider leaving the house as early as 5 pm. A 5 pm start will allow your kids to enjoy two full hours of trick-or-treating and still get back home in plenty of time for bed.
No Strollers
Bikes and scooters are fine for transportation between houses, so long as the kids are using their own energy to earn their candy. Try to avoid pulling them in wagons or pushing them in strollers. The more energy they burn off, the better they'll sleep.
Limit Candy Consumption
Try not to allow the kids to snack until you're finished trick-or-treating. Once you get home, set a limit on how many pieces they are allowed to have that night.