Obstetrics & Gynecology
Your health matters: From preventative screenings to prenatal care and beyond, trust Ogden Clinic's team of OB/GYNs and staff to oversee your lifelong health and wellness. The Ogden Clinic Women's Center supports all phases of a woman's life, from adolescent gynecology to obstetrics to post-menopause.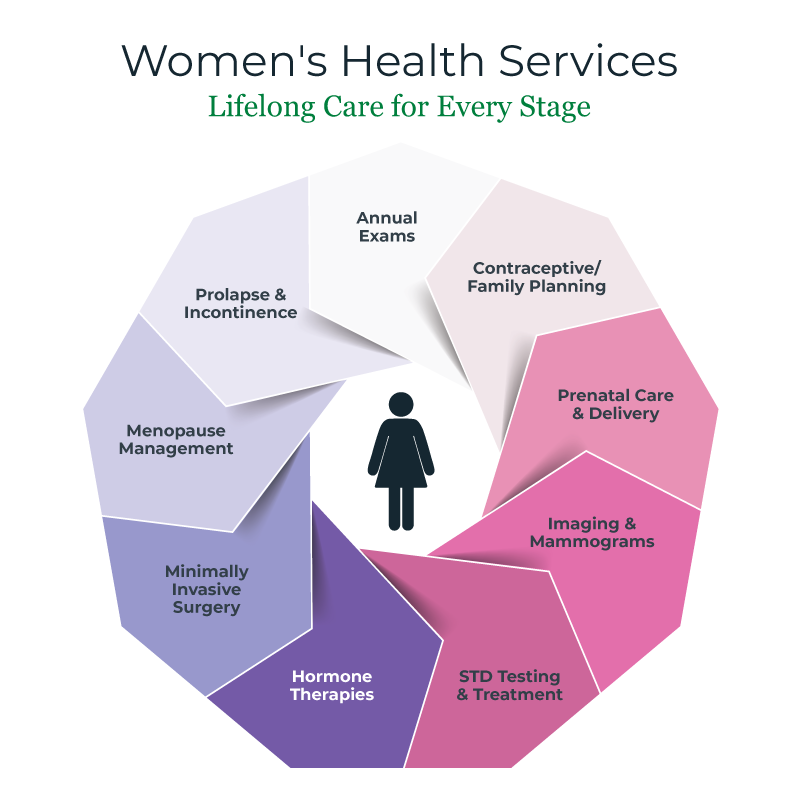 MEET OUR PROVIDERS

​VIEW LOCATIONS

Obstetrics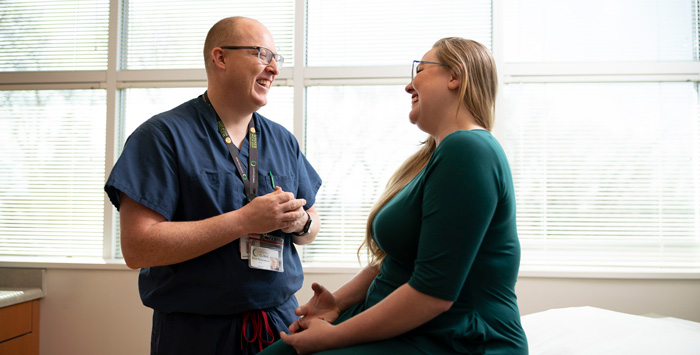 ​​
Ogden Clinic's Obstetricians are experienced and equipped to care for both uncomplicated and high-risk pregnancies, working closely with maternal fetal medicine specialists to help manage complex​ pregnancies. Our obstetricians are here to provide care, comfort, and education from check-ups to ultrasounds to labor and delivery. Learn more about prenatal care at Ogden Clinic.
• General lab tests and check-ups
• Pregnancy nutrition counseling
• Genetic testing and counseling
• 2D + 3D live ultrasound
• Infertility services
Register for a New Parents Class

Labor & Delivery
• Help creating a birthing plan
• (C-section) Cesarean delivery
• VBAC (Vaginal Birth after C-Section)
• Natural childbirth
The Laborist Program is one more way we're giving expectant families peace of mind – 24/7. In the rare event that your OB/GYN cannot deliver your baby (or if you have a medical emergency during pregnancy) we've got you covered with around-the-clock physician coverage in every hospital we serve. Learn more here.
Postpartum Care
Our postpartum services include:
Guidelines for self-care and recovery
Lactation/breastfeeding assistance
Referrals to emotional support/therapy services
Gynecology
Our gynecologists address female health concerns related to menstruation, fertility, hormone disorders, and sexually transmitted infections (STD/STIs). We conduct screenings like pap smears, HPV testing, STI testing, breast and cervical cancer screenings, family planning, and infertility assessments. Ogden Clinic's OB/GYNs also perform minimally invasive surgeries for certain health conditions.
Some common health issues managed by a gynecologist:
Abnormal vaginal bleeding
Pelvic pain
Hormonal disorders
Bacterial and viral sexually transmitted infections (STIs, also called STDs)
Women's Imaging & Tests
Screenings are an essential part of Women's Health. Ogden Clinic offers many types of imaging services to diagnose conditions and screen for potential problems. When you receive regular screenings, you are taking an active role in your own health.
Mammograms are included among the many imaging services that Ogden Clinic offers. These preventative screenings should be performed starting at age 50 for most women and are covered by most insurance plans. This specialized imaging system can detect potential problems in the breast tissue such as abnormal density, calcification, or mass that could indicate the presence of breast cancer.
Explore all of Ogden Clinic's preventative screening and imaging services:
Other Gynecology Services
We can help with: