Orthopedics
Your musculoskeletal health is a "joint" effort
A shoulder tear, carpal tunnel diagnosis, or sudden fracture takes an immediate toll on your life. Our orthopedists lead the way with surgical and non-surgical treatments to address all issues affecting the musculoskeletal system (bones, joints, ligaments, tendons, and muscles).
Here, you'll find orthopedists, orthopedic surgeons, hand surgeons, and an extensive support group of physical therapists and sports medicine experts all working together.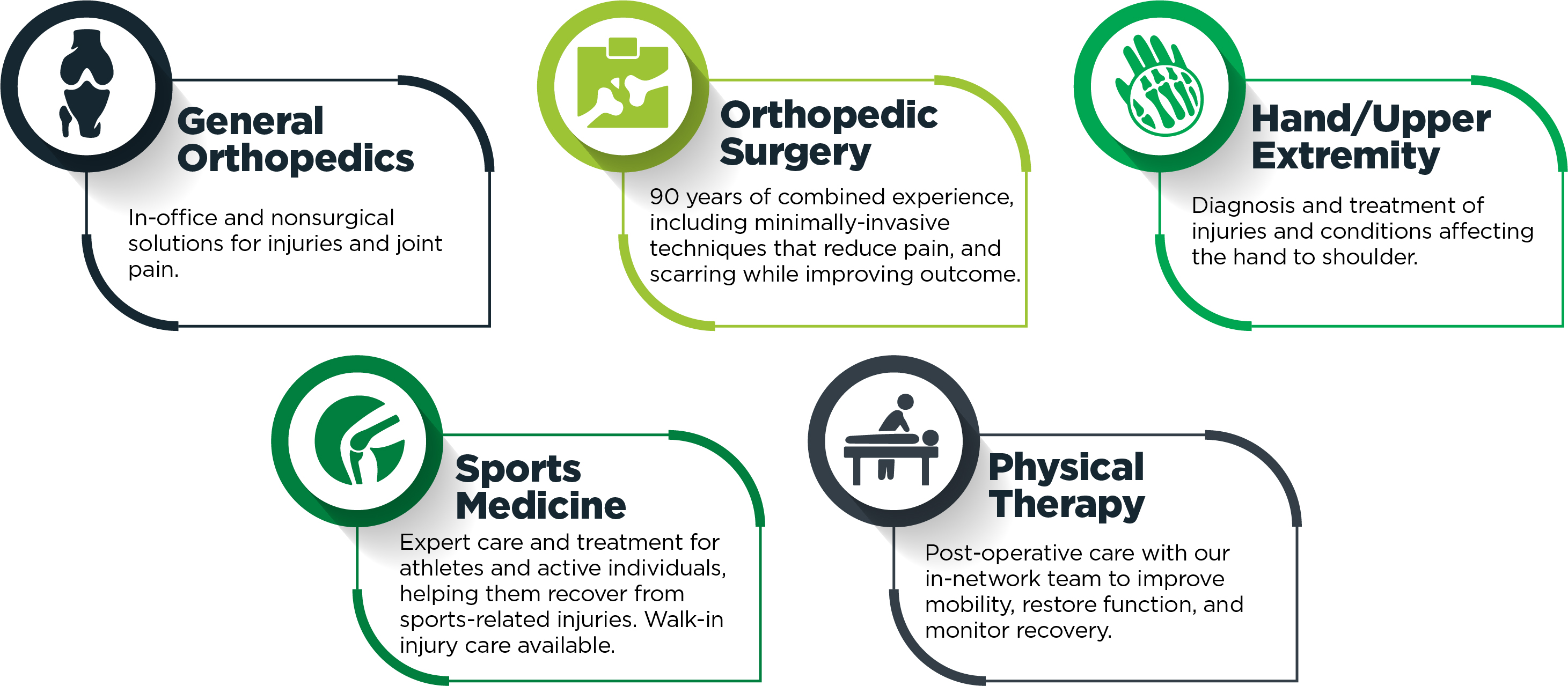 Common Conditions We See
Broken legs/arms
Hip pain and fractures
Knee pain including replacement
Shoulder pain
Tendon repair
Torn ligaments and cartilage
Trigger finger
Thumb arthritis
Surgical and Non-surgical Solutions
Not all injuries require surgery; the body has an incredible ability to repair itself with help from a professional. Our doctors manage thousands of conditions every year nonsurgically: decreasing pain, restoring mobility, and strengthening bodies without going under the knife.
Should you need surgery, you're in good hands. Our orthopedics department has been around since 1998 (some of our doctors have worked at Ogden Clinic since the beginning!) Clocking over 90 years of combined experience, this is the perfect team to have on your side should you sustain an injury.