This Laser Treatment for Toenail Fungus Boasts Incredible Outcomes
Toenail fungus is incredibly common. It causes the toenail to thicken and look crumbly, discolored, and distorted. Beyond being a source of embarrassment, toenail fungus can have more serious consequences. The fungus can cause pain walking, difficulty cutting the nail, and it may even progress into a more serious infection if left untreated.
The gold standard for treating nail fungus has been prescription oral medication. But oral medication is only effective in about 60% of patients and may cause side effects to the liver. Dr. Jason Bruse, Podiatrist, at Davis Family Physicians | Ogden Clinic is one of the only foot doctors in the area offering an alternative option that he believes is far superior. Learn more about how the fungus can now be removed using laser therapy.
What are the best reasons to choose laser treatment for toenail fungus?
"A big reason people are opting for this treatment is that it removes the need for oral medication," says Dr. Bruse. Oral medication needs to be taken daily and it's not 100% effective for everyone.
Additionally, topical ointments and creams don't do a great job at removing fungus. "Fungus is very difficult to eradicate. It can invade the nail through a tiny crack in the skin or even a small separation between the nail plate and nail bed." Dr. Bruse says that laser therapy for toenail fungus kills the fungus with heat therapy. "The laser penetrates the full thickness, eliminating the infection. We're seeing an 80-85% success rate using this treatment." Best of all—it's nearly pain-free. Check out the video below of Dr. Bruse performing laser fungus removal on a patient.

To summarize, laser fungus removal is a superior option for most patients because it is:
Quick and painless
Does not require drugs or anesthesia
Removes the need for oral and topical medication for toenail fungus
Looks better cosmetically than traditional treatments
Has a better success rate than oral and topical medication
Are there any side effects to laser toenail fungus removal?
"Laser therapy for toenail fungus is considered an elective procedure," says Dr. Bruse. As of right now, it's not covered by insurance plans. "In my office, I want to make it as affordable as possible because I know how many benefits my patients get from this treatment."
In Dr. Bruse's office, laser toenail fungus therapy costs $300—well below the national average. His patients will come in for three visits where every toe is treated—not just the infected one(s).
When it comes to side effects, Dr. Bruse says patients are in the clear. "Have patience with this procedure. You won't see an immediate improvement in the toenail, but they will gradually clear up within one year of being treated."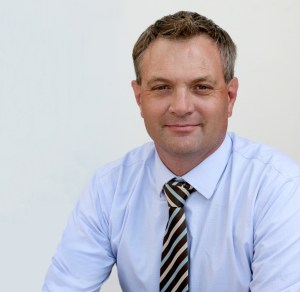 Dr. Bruse practices at Davis Family Physicians | Ogden Clinic in Layton. To schedule a consultation with him, please call 801-397-6150.