About
Dr. Douglas Anderson is an active member in the medical community and has served as President of the Ogden Surgical-Medical Society, President of Utah Otolaryngology Association, as well as President of the Medical Staff at Ogden Regional Medical Center after serving as Chief of the Surgery Department there as well.
At the Ogden Clinic, Dr. Anderson performs allergy testing, rhinoplasty, head and neck surgery, and other procedures as an ENT specialist. As a native Utahn, Dr. Anderson enjoys trail running, scuba diving, coaching soccer, traveling with his family, and cheering for the Utah Jazz. He is also fluent in Spanish.
Experience
Ogden Clinic
Ogden, UT – 2012 to Present
Ogden Ear, Nose, & Throat
Ogden, UT – 1995 - 2012
Dr. Douglas Anderson In the Media
Chris Wright's obstructive sleep apnea caused sleep disturbances up to 22 times per hour, drastically interfering with her quality of life. Chris was never comfortable using her CPAP mask and jumped at the opportunity to the alternative Inspire. Chris was eligible for the procedure and she's finally sleeping soundly!
Dr. Doug Anderson completed his 100th Inspire Sleep Apnea Implant on March 24th 2022. Congrats Dr. Anderson! Learn more about Inspire here.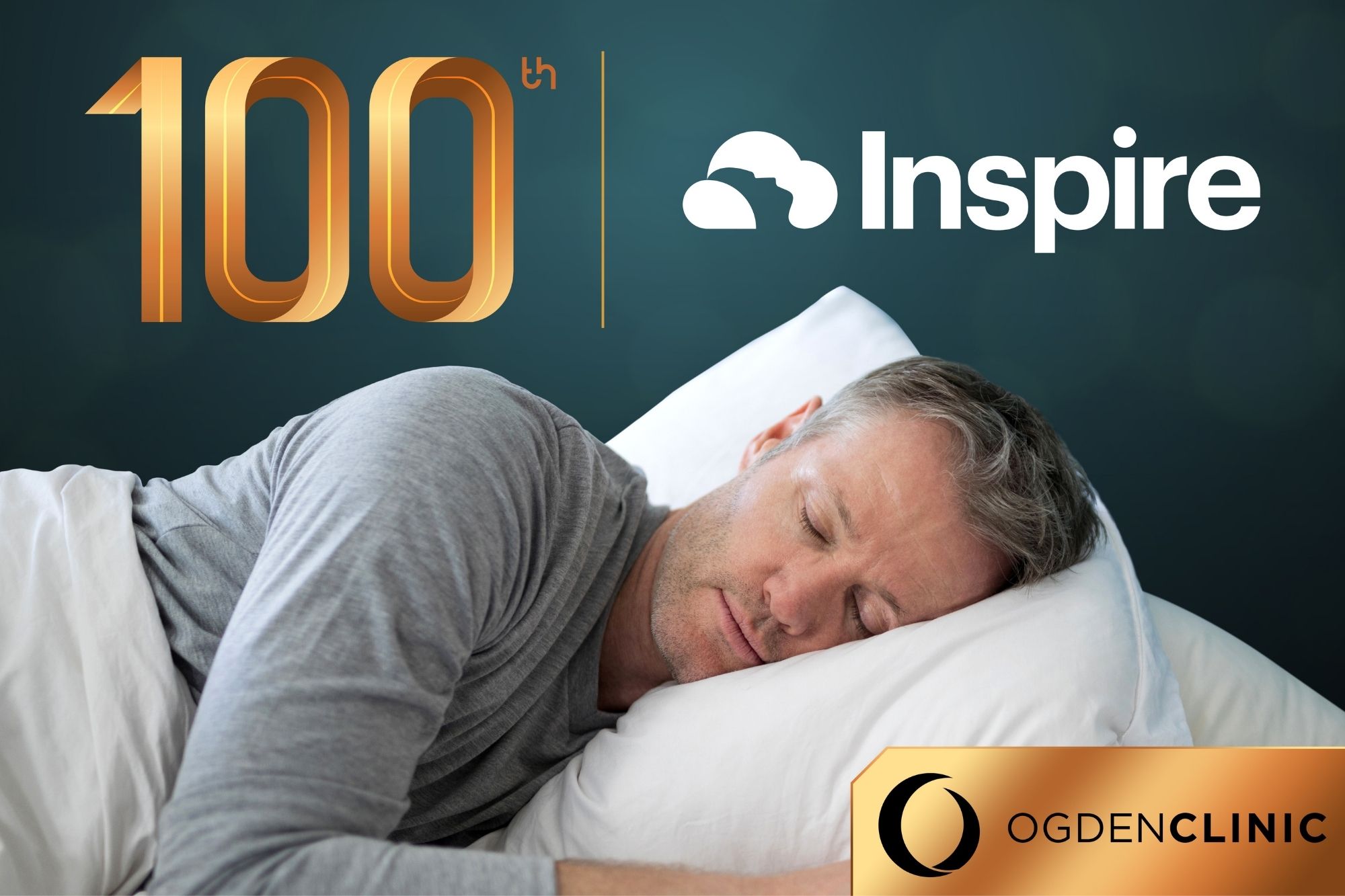 What sets Ogden Clinic ENT apart? Dr. Doug Anderson weighs in.
Dr. Anderson is fellowship-trained in head/neck surgery and allergy testing. In this video, he discusses a few services he's proud to offer at his Ogden Clinic office.
Dr. Anderson on ABC4 News - Inspire Sleep Apnea Therapy
Can obstructive sleep apnea patients finally say goodbye to the mask? Dr. Doug Anderson now offers a new solution: the Inspire Sleep Therapy implant. Learn more about this innovative treatment today on The Scope.
Dr. Douglas Anderson and Laurel Brewer on Hearing Loss Symptoms - Good 4 Utah
Are you experiencing hearing loss? Are you cleaning your ears properly? ENT Specialist Doug Anderson and Audiologist Laurel Brewer discuss the symptoms of hearing loss in adults and children.
What do you call a board-certified specialist who opens sinus cavities with a balloon in your nose?
It is allergy time again – ABC 4 Mid-day News with Dr. Douglas Anderson
Spring is here and that means dreaded allergies for many... but you don't have to suffer through it - see what Dr. Douglas Anderson has to say about allergy testing on ABC 4 Mid-day News.
Discussing Allergy Solutions
Dr. Douglas Anderson is an Ear, Nose, & Throat (ENT) Specialist – Spring is right around the corner… and that means allergy season. Dr. Douglas Anderson discusses the major culprits for spring allergies on the Studio 5 Show on KSL Channel 5. At Ogden Clinic we don't just specialize in ENT - We specialize in you.
Ep. 63: Is it spring allergies or a cold? | The Scope
Dr. Doug Anderson, ENT Specialist, is here to clear up the symptoms of spring allergies compared to those of a cold. He also touches on sinus infections which can cause problems for many patients this time of year.
Ep. 65: Sleep Apnea Implant Follow-up | The Scope
Last year, Dr. Doug Anderson brought a revolutionary treatment to his practice: An alternative to CPAP called the Inspire Sleep Apnea Implant. Today he shares the implant's success for his eligible patients. More on the implant here.
Insurances Accepted:
AARP,
Aetna,
Altius,
Blue Cross Blue Shield,
CCN,
Cigna,
Deseret Mutual (DMBA),
Educators Mutual,
First Health,
GEHA,
Humana,
Mailhandlers,
PEHP,
SelectHealth Plans,
United Health Care,
University of Utah
Affiliations
Memberships
American Academy of Otolaryngic Allergy
American Academy of Otolaryngology - Head and Neck Surgery
Education
College
B.S., Zoology Brigham Young University
1986
Medical School
M.D. University of Utah School of Medicine

Internship
General Surgery Indiana University Medical Center
1992
Residency
Otolaryngology – Head & Neck Surgery Indiana University School of Medicine
1995
Podcasts
Areas of Interest:
For all of Ogden Clinic's podcasts, click here.