Prevent Holiday Overspending with These Useful Budgeting Printables & Tips
Think you can't get through the holidays without spending a fortune? Think again! Christmas budgeting can help keep holiday stress at bay this season and prevent holiday overspending. We've made it easy with downloadable resources and valuable shopping tips. Before you get wrapped up in holiday spending, check these off your list.
1. Set Your Budget
Set a realistic budget that's not so constrained that you'll ignore it, but not so loose that you'll get yourself into trouble. Use a budgeting app like Mint to figure out where you can cut some spending to put towards the holidays.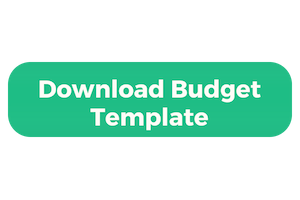 2. Make your List and Check it Twice
Experts agree that it helps to write down a list of all the people for whom you plan to shop before you hit the stores or get cozy at the computer. Next to each name, write down what you want to buy for that person and how much you want to spend. This will give you a clear idea of the numbers involved in how many gifts you need to purchase.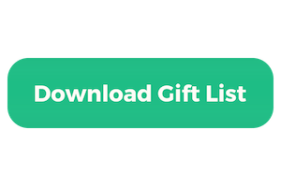 3. Paper or Plastic?
As a rule of thumb, if you can't pay cash, you can't afford it. Try using the cash envelope system: a way to specify how much you're going to spend in a given time.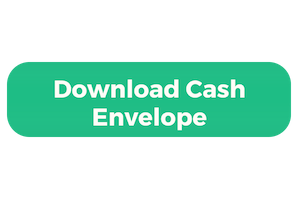 Fill the downloadable envelopes for the week or weekend and when it's gone… it's gone. This will be an adjustment for some in the beginning, but over time it may help to illustrate how you are spending money. For many, it's a huge eye-opener.
The cash envelope template above allows you to print, cut, and fold your own envelopes. They are just big enough for some cash and receipts if you prefer. We made sure to include a register (of sorts) on the front so you can log your spending if you wish. Just click the template image and print from your browser.
Credit Cards – Know Thy Enemy
If you do decide to use a credit card to pay for gifts, make sure you use one that offers the most advantageous rewards and manageable fees. Review the interest rate, return policy, billing cycle, credit limit, and late fees. This will allow you to earn something from the spending while also protecting yourself from unexpected fees or interest charges. When it's all said and done, don't forget to pay off those cards!
4. Shop Smart with Coupons and Price Checks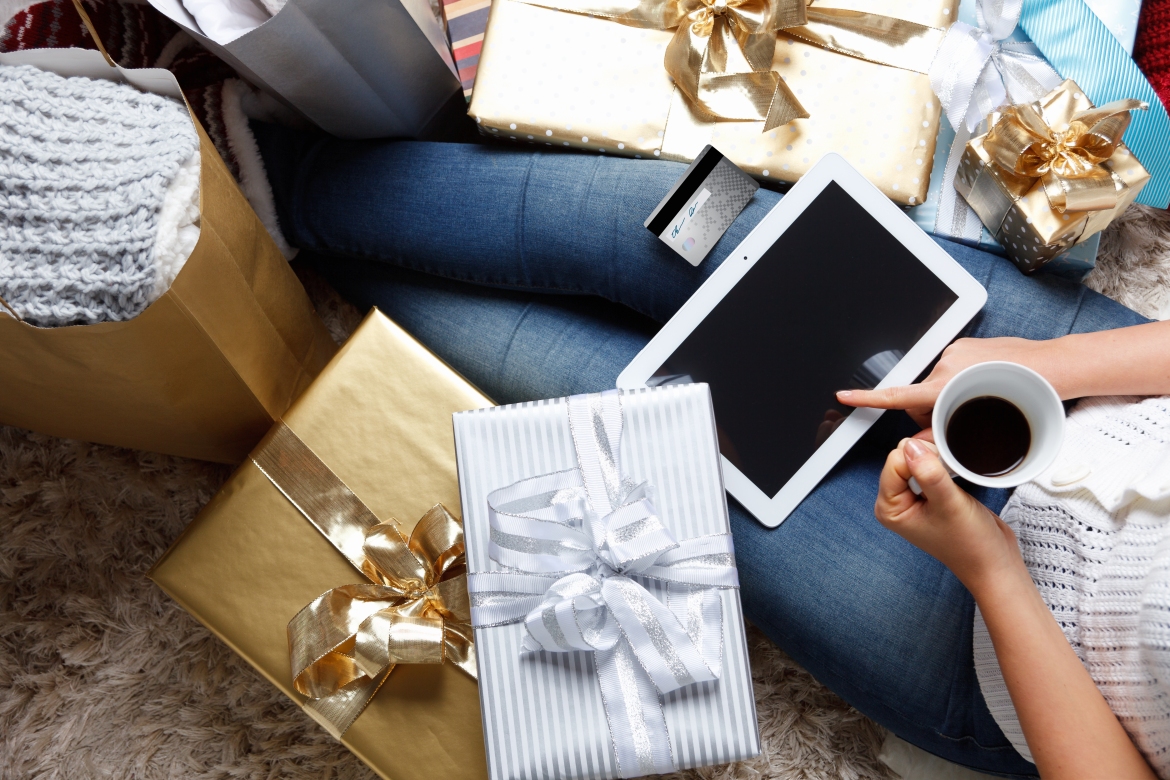 Before you shop, visit sites like RetailMeNot.com and Coupons.com for the latest promotional codes for extra savings.
Shopping online can be the best way to make certain you don't miss these deals and to comparison shop at the same time. But if you like to see it before you spend it, download the Amazon.com PriceCheck app, which allows you to scan items in the store and compare prices before driving all over town. Saves time, frustration—and gas.
5. Suggest Group Gifts and Secret Santas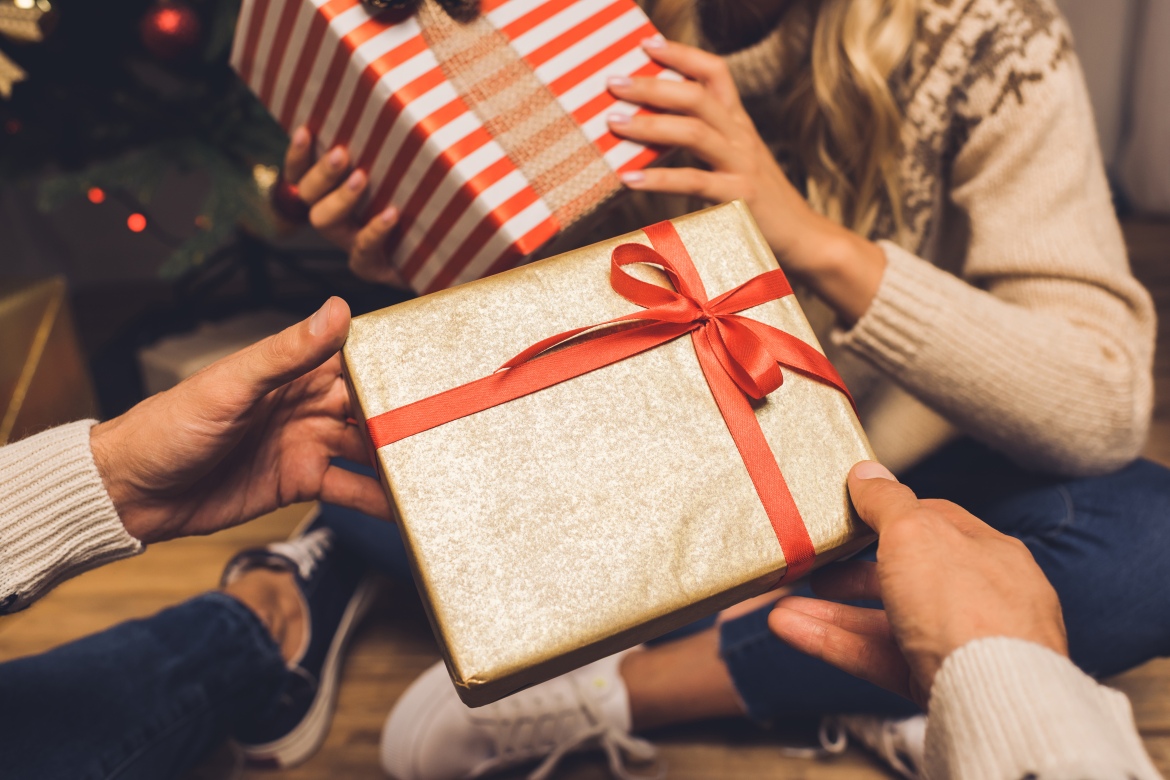 Within large groups or families, two or more people can always pool their resources and give a gift jointly, a great way to save money on, particularly expensive gifts. Another way to save money with large groups is to employ the secret Santa gift exchange method, in which everyone buys only one gift for whomever they were randomly assigned. Everyone still gets a gift and saves time and money.
6. Big Gifts Don't Need a Big Price Tag
Big gifts can completely bust your budget—but you don't necessarily have to spend big bucks to give a memorable gift. Start by thinking about the sentiment and experience that you want to share.
It does not have to be an expensive item. The gift of your time can be the most precious gift you can give your family and friends.
For your kids, come up with some events or activities you can do together. Put tickets to a movie, or pamphlets from a museum, or pictures of an entertainment event in a fancy box under the tree.
Cook a meal for a family member or good friend, or send a box of your special holiday cookies or a beautiful calendar of photos of the family. If you want to give a gift that is truly meaningful, don't just give them something they could easily get from a store.
7. Take Advantage of Free Holiday Entertainment
Holiday entertainment can also be expensive. Try to find free seasonal entertainment and activities, such as tree lighting ceremonies or holiday parades. Walking around a neighborhood to admire its light displays is a festive holiday activity that rarely disappoints.
***
It's easy to overspend this time of year. Taking some extra time to plan gifts and budgets will help free your mind—and wallet—from the frenzy.