The Best Warm-Weather Sports for Kids – Q&A With Dr. Brett Martindale
The mercury is rising and your kids are probably spending more time outside playing basketball, baseball, soccer, or just running around. We sat down with Dr. Brett Martindale, Sports Medicine Physician at Ogden Clinic, to ask him which warm-weather sports are best for kids…
Q: What is the most prevalent youth sport in Utah?
A: I don't have data to back this up, but it feels like soccer is the most highly played youth sport in our state, particularly for young children.
Q: What sports do you encourage your own children to play?
A: I let my kids try any sport that they show interest in. I have an eight-year-old son that loves soccer. He also really enjoys baseball, golf, and basketball. He wanted to try football this past year, so we let him play flag football. He had a lot of fun and plans to play flag football again this autumn. I also have a six-year-old daughter that likes to dance and play soccer and t-ball.
Q: What is the safest sport for kids to play?
A: Golf – that's the simplest answer I can give to that question. However, all sports can be made relatively safe, so long as the proper precautions are taken – even "contact sports" like football, basketball, and soccer. Using proper equipment and developing solid techniques are both key components in making contact sports safer for kids.
That said, kids under the age of 12 also have the added benefit of not having enough speed and mass to really cause each other great harm. ACL tears and other impact-related joint injuries are very uncommon in young athletes. Of course, as kids become teenagers, they add speed and mass. That's why joint injuries are so much more common in junior high and high school sports than they are in youth recreation leagues.
Q: What kinds of sports injuries do you see most often in kids?
A: The two most common sports injuries I see in kids are fractures (broken bones) and overuse injuries (pain and achiness that affects play and lasts beyond doing the activity).
Q: What's the best way to keep kids from suffering fractures and overuse injuries?
A: Fractures are tough to prevent because in most cases, a fracture is a fluke – they usually have very little to do with whether or not the athlete was wearing proper equipment or using appropriate techniques. A kid might be playing basketball, they trip and fall, and fracture their wrist. That's just going to happen sometimes.
Overuse injuries, on the other hand, are very preventable. Overuse injuries are often caused by one of two things. First, the athlete might be playing two sports at the same time – kids might play basketball and volleyball in the same season, or their soccer and their football seasons might overlap. In these cases, kids will often have practice and games five or six times a week. That's a lot of strain to put on limbs at any age, but particularly so for limbs that are still growing and developing.
Second, problems occur when an athlete commits to specializing in a single sport year-round. In baseball, for example – these young pitchers, pitch over and over and over again. As they do so, they often develop tendon and growth-plate issues in their elbow. Similar problems can arise from specializing in any single sport at too young of an age.
It's a good idea for kids to diversify their sports interests while they're young. Maybe play basketball in the winter, baseball in the spring, and soccer in the summer. Try not to let those seasons overlap too much, and definitely avoid specializing in a single sport for as long as you can. Many sports even have guidelines to help prevent overuse, such as Pitch Smart for youth baseball.
Dr. Brett Martindale is a Sports Medicine Physician at Ogden Clinic. To schedule an appointment with Dr. Martindale, please click here or call 801-823-1464.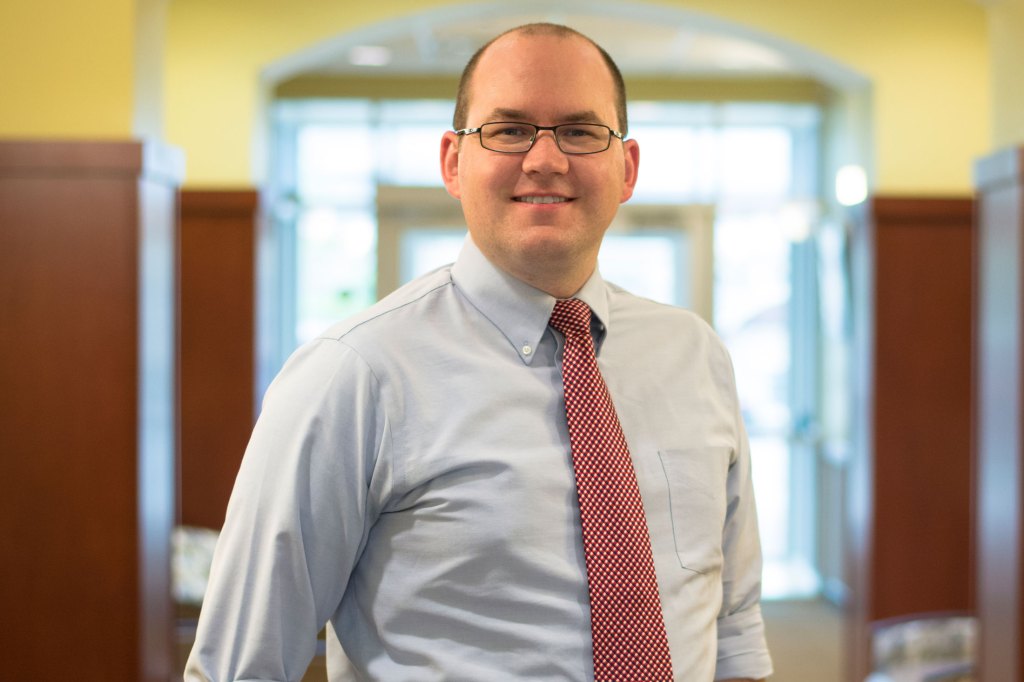 Brett Martindale, MD