These Cheap After-School Snacks Get an A+ in Nutrition
For parents, after-school snacking can be tricky. Plenty of packaged snacks out there could be considered junk food, but at the same time, picky eaters are hard to please. Where's the balance? If you're looking for inexpensive snacks that the kids will love, here are our top picks.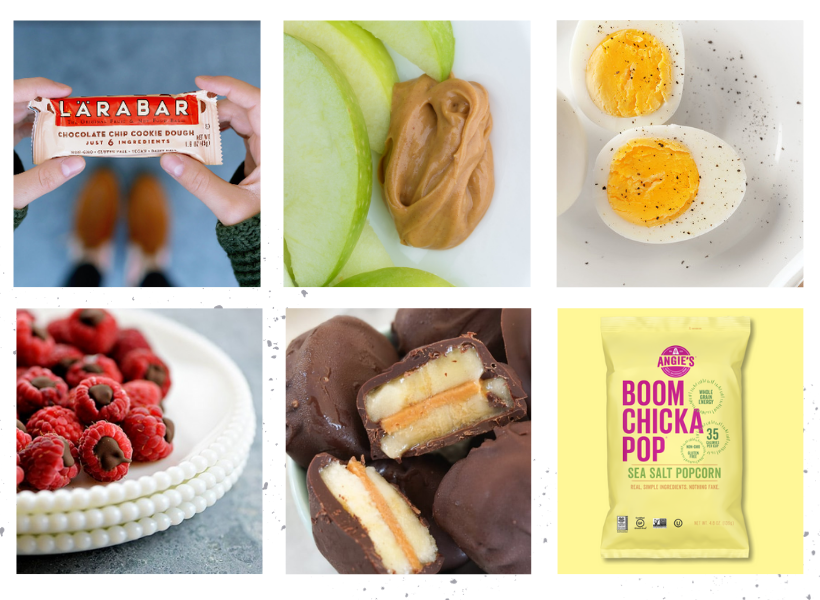 Healthy Grab and Go Snacks for Kids
In a word, back-to-school time is busy. Getting the kids out the door is hectic and it won't be long before sports and activities eat up the afternoon. For families on the go, here are a few snacks that don't require any prep work and have excellent nutrition.
LARABAR is a whole-food bar made with simple ingredients like nuts and cocoa powder. The chocolate chip cookie dough bar is kid-friendly and comes out to about $0.62 per bar here.
Eighty calories per bag, $0.44/serving, and made of simple ingredients, BoomChickaPop checks all the boxes for a great snack. The sea salt flavor is a classic, but you can also check out BoomChickaPop's kettle corn, caramel, and white cheddar flavors.
String Cheese
String cheese has up to 8g protein per stick and it's so easy to grab and go. If your child is a savory snacker, keep string cheese on hand for lunchboxes and after-school snacks.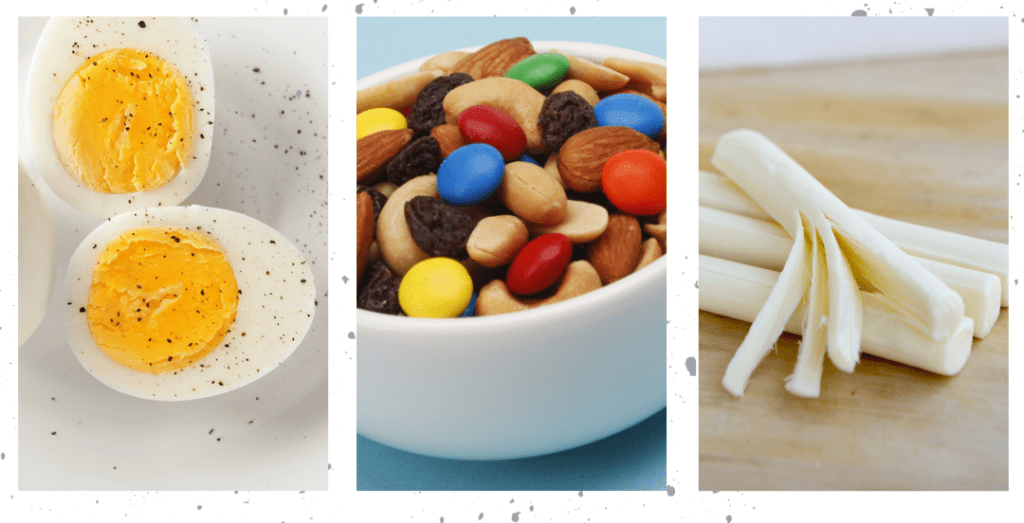 Trail Mix
Pro-tip: Purchase trail mix from the bulk section of your grocery store. You'll save more buying in bulk because it's sold by weight instead of volume. It's also convenient because you can grab a little or a lot depending on how much the family consumes each week. At home, just portion out trail mix into snack bags and you're all set.
Boiled Eggs
Another protein-packed snack for kids is boiled eggs. Eggs are easy to stash inside lunch boxes or slice up and eat with salt and pepper. They have 6g protein and a wealth of vitamins and minerals.
Making Fruit More Exciting
Fresh fruit is a nutritious snack that's also budget-friendly. With a bit of prep work, you can transform fruit from a "meh" snack to one that the kids look forward to eating.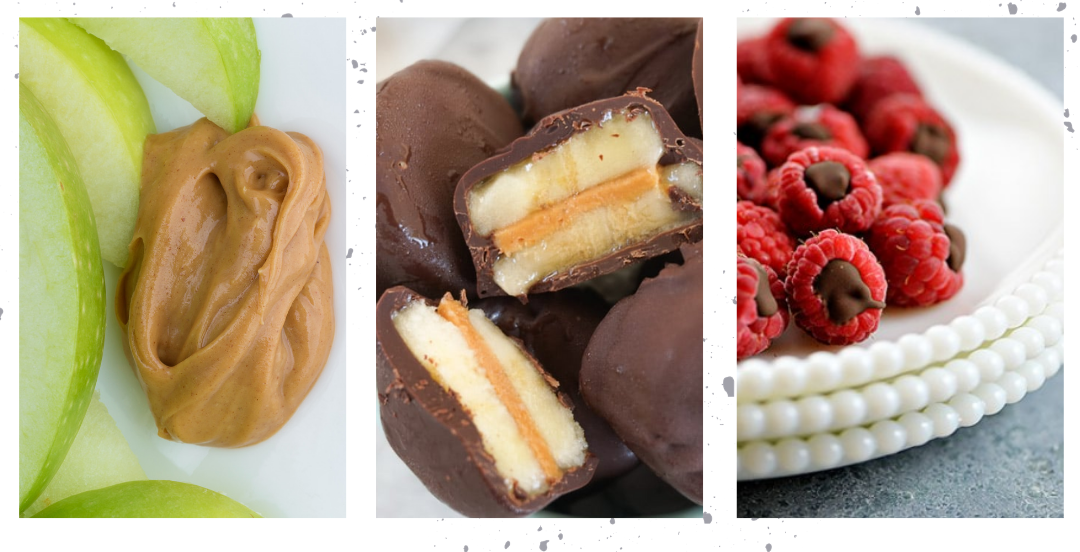 Grapes: Simply pluck grapes from the stem and freeze them. Frozen grapes are like bite-size popsicles!
Apples: Cut apples into slices and serve them up with peanut butter or yogurt for dipping.
Raspberries: Check out these chocolate-filled raspberries from Add a Pinch. All you need to do is heat chocolate, add it to a bag, cut the corner off, then fill each berry crevice and pop them in the freezer. The great thing about chocolate-filled raspberries is that you can store them in the freezer for up to 3 months!
Bananas: Cut banana into slices, spread peanut butter inside, and squish two slices together. These can also be dipped in chocolate and frozen if you prefer. Bite-size banana sandwiches anyone?
Got a fussy eater? Pediatricians suggest portioning out a few different after-school snacks and letting kids choose their own. For example, you can keep string cheese, LARABARs, and frozen grapes in the fridge and invite the kids to pick one snack after school each day. When kids take ownership of their food choices, they're more likely to eat it. You're not micromanaging snack time, but you're still overseeing what goes into their tummies.