Dr. David Cope Is Leading the National Effort to Increase HPV Vaccinations
Dr. David Cope is so passionate about disease prevention that he currently sits on the Center for Disease Control (CDC)'s national board. In August 2018, Dr. Cope led a roundtable discussion with doctors around the country and explained how improved HPV vaccine rates in his practice.
What is HPV?
HPV, or the Human Papillomavirus, is a group of more than 150 related viruses. Some types of HPV can lead to genital warts and even dangerous cancers. HPV usually affects teens and adults—in fact, 80% of people will get an HPV infection in their lifetime. It's a skin-to-skin virus that's most often transferred through sex. But the good news is that HPV is preventable, and it's as simple as receiving the HPV vaccination series early in life.
Are our kids and teens getting the HPV vaccine?
HPV vaccination rates are on the rise. In 2017, roughly half (49%) of adolescents were current on their HPV vaccine and 66% of them received their first dose to start the vaccine series.
Dr. David Cope at Cope Family Medicine | Ogden Clinic is leading the effort to increase that number.
"This vaccine is the best way to protect our youth from developing cancer caused by HPV infection," he says. Dr. Cope adds that if all kids and teens receive their HPV vaccine, 30,000 cancer occurrences could be prevented, along with nearly 2 million abnormal pap smears.
In 2018, Dr. Cope and his staff set a goal to improve HPV vaccine rates in their clinic. Over 12 months, he and his team implemented a plan to streamline vaccinations. Following their accomplishment, Dr. Cope was invited to be the keynote speaker at a national conference called "In My Practice: A Conversation with Providers About HPV Vaccination as Cancer Prevention". As doctors around the country tuned in to the webinar, Dr. Cope and his staff members explained their strategy.
What motivated you and your team to prioritize HPV vaccines?
Cope Family Medicine has deep ties to the Bountiful community; most providers see young families on a daily basis. Earlier last year, a quality report conducted by the Utah Academy of Family Physicians revealed that there was work to be done to improve HPV vaccination rates for kids and teens.
"While 49% of adolescents have started the HPV vaccine series, the rate is much higher for other vaccines like meningitis and T-dap," says Dr. Cope. "HPV should be right on par with these other vaccines."
Dr. Cope conducted a group huddle with his medical assistant, Sherry, and his unit clerk, Carrie. "We were determined to bring up that average together," he said.
What did Cope Family Medicine do to get more adolescents vaccinated?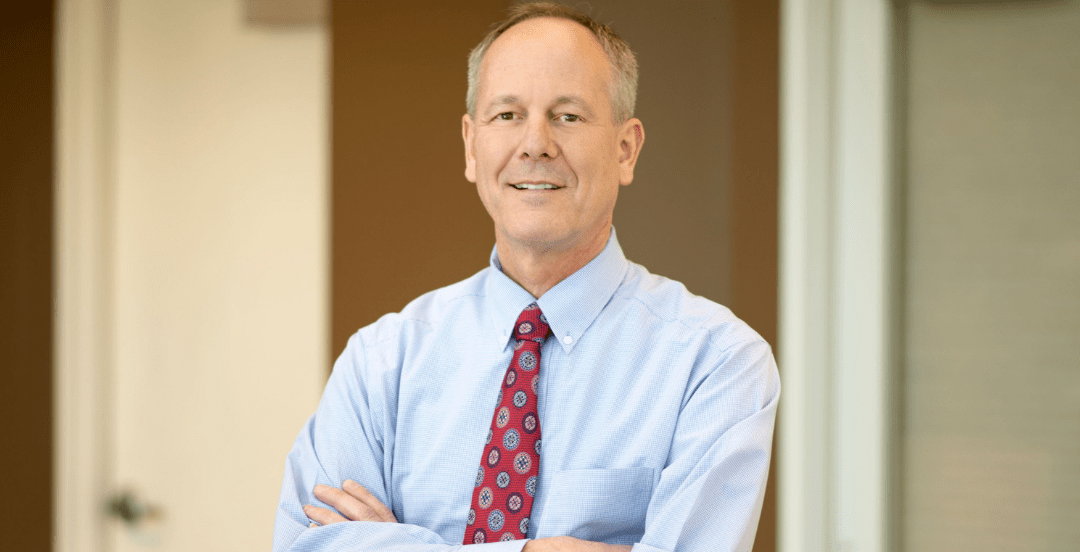 Dr. Cope knew that he needed all hands on deck to make this work. "Any of us could be excited, but it took all of us, collectively, and each within our own roles, to make this happen together." So Dr. Cope and his staff members began planning weekly huddles. They set several goals and rewarded staff members with incentives for hitting them.
"The 'low hanging fruit' was offering HPV vaccines to all patients between ages 13-17," says Dr. Cope. "The next steps we took were looking into siblings of adolescent patients as they were coming in. If we're performing a well-child check for Jonathan, my staff would review his siblings' medical charts and offer the HPV vaccine to the siblings who needed it."
Another initiative taken was allowing kids to come in for the vaccine without a complete check-up. "While I prefer to see patients for a complete well-child checkup, we started allowing children and teens to come in just for the vaccination. This vaccine's important and we want to see kids get it before age 9."
Why is age 9 particularly important? The HPV vaccine is administered in a series of 3 shots for teens over age 13. But if you start the HPV vaccine at age 9, you only need 2 shots.
Overall, Dr. Cope says that creating a routine around the vaccine was a turning point for Cope Family Medicine. "Just like you would receive T-dap or meningitis vaccine, we were also offering HPV. 'Same day, the same way,' is what we call it."
What should parents know about the HPV vaccine?
"Your child can receive the HPV vaccine as early as 9 years old. It's a series of (2 or 3) shots that will protect them for life. HPV affects both men and women, so get it done and do it early," says Dr. Cope.
The HPV vaccine is available from a family medicine provider, pediatrician, or an OB/GYN. To schedule your child's HPV vaccine, book your appointment online.