Managing Hemorrhoids During & After Pregnancy | Stacie Egan, NP-C
During pregnancy, most women are well-warned about nausea, heartburn, and other discomforts. But a common issue that isn't discussed enough is hemorrhoids, which affect more than half of all women during and after pregnancy.
Maybe hemorrhoids aren't discussed because they can be embarrassing. Maybe women accept the pain of hemorrhoids or don't know that help is available. Stacie Egan, the Gastroenterology Nurse Practitioner, specializes in hemorrhoid care. Here's what she has to say about why hemorrhoids develop and how to beat the pain and discomfort.
Why are hemorrhoids common during pregnancy?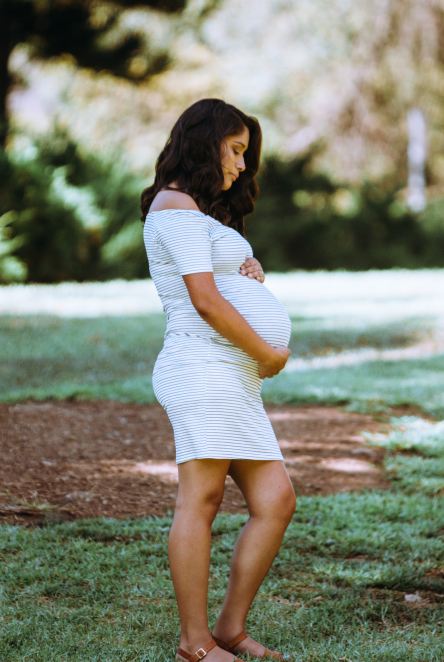 Hemorrhoids are swollen and inflamed veins inside the rectum and anus. They cause pain, itching, and even bleeding. They're also called piles because they sometimes resemble a pile of grapes or marbles—not fun to sit on!
Hemorrhoids are common in the second and third trimesters of pregnancy. "As the baby grows, pressure from the uterus and increased blood flow in the pelvic area cause veins in the anus and rectal wall to swell," says Stacie Egan.
If you're prone to constipation, hemorrhoids are even more likely to develop due to existing pressure in the rectum. Hemorrhoids can also develop after giving birth, as labor pushing can cause swelling and bulging of the rectal veins.
What are the symptoms of hemorrhoids?
Here are a few concerns that bring patients into Stacie Egan's office:
Anal itching or burning
Pain while using the bathroom
Straining
Rectal fullness
Hemorrhoids and Fissures
Frequently, hemorrhoids are accompanied by fissures, which are small tears around the skin of the anus that also cause pain, itching, and bleeding. There are non-surgical treatment options available for fissures.
How can hemorrhoids be managed during pregnancy?
Hemorrhoids can be incredibly painful, but they don't need to plague a woman's quality of life. "The best solution for hemorrhoids is to remove them with banding. Banding is an in-office procedure that removes hemorrhoids and relieves symptoms," says Stacie Egan. The downside: Banding can't be done during pregnancy. "Unfortunately we can't band during pregnancy, but we can still help manage the pain and discomfort."
A few measures women can take during pregnancy are eating a high-fiber diet and drinking plenty of water. Warm baths, ice packs, and topical ointments are also available to relieve some of the discomforts.
Can you tell us more about banding?
"Banding is really the gold standard for internal hemorrhoids. It's a non-surgical procedure we can do that removes hemorrhoid(s)," says Stacie Egan.
Banding, or rubber band ligation, involves placing a small rubber band at the base of the hemorrhoid. Once the band is in place, it cuts off the blood supply to the hemorrhoid, causing the banded tissue to fall off, typically within a few days. Stacie Egan uses an anoscope to visualize the inflamed hemorrhoid tissue. She then uses a gentle suction device to place a small rubber band around the base of hemorrhoid where there are no pain-sensitive nerve endings. The whole procedure usually takes less than 60 seconds.
"I've had several patients tell me they've lived with hemorrhoids for 10 or 15 years without ever seeking help. That's so unfortunate because in-office solutions like this are available." She adds that banding is not painful and most patients only experience minor discomfort the first 24 hours after the procedure.
If you suspect you have a hemorrhoid, talk to your primary care provider or visit a gastroenterology specialist. Stacie Egan, NP-C practices at two locations: Ogden Clinic Ridgeline in South Ogden and Intermountain Layton Hospital. She loves helping women and men restore a healthy quality of life, free of discomfort.