6 Seriously Simple Recipes Using Pantry Ingredients
Why does it feel like the dishes in the sink pile up twice as fast lately? It's likely because more time at home = more time to dust off our cooking skills and use up the foods we panic-purchased a few weeks ago.
Preparing all three meals at home is no easy feat, especially with a family to feed. That's why we've rounded up six recipes that are weeknight wins:
These recipes use up pantry ingredients,
You can swap out the protein/produce for what you have on-hand,
They are low-prep to make, and
They don't load up the sink with dishes.
Home chefs everywhere, rejoice!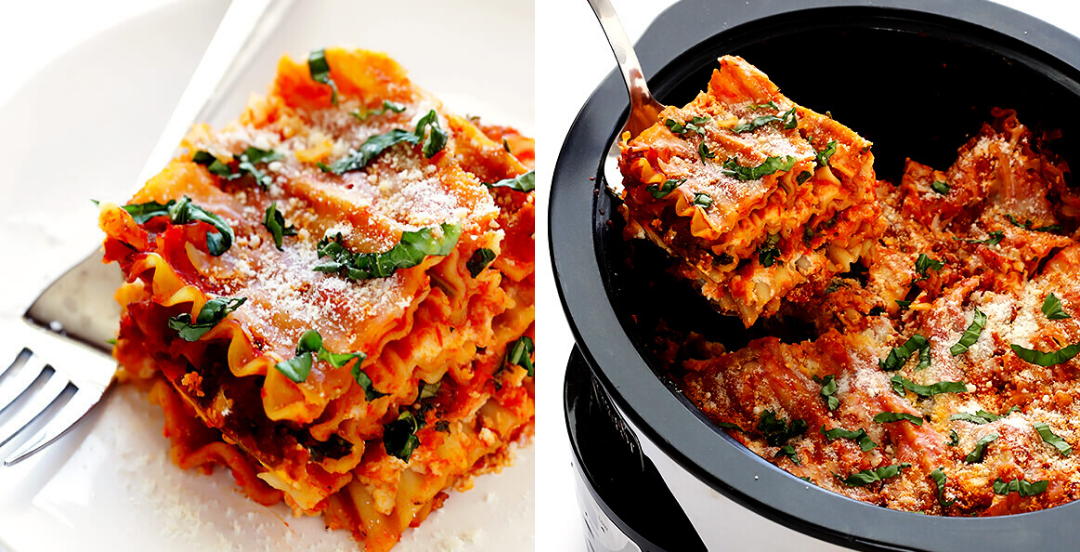 Slow Cooker Lasagna from Gimme Some Oven
Imagine a lasagna recipe where you don't even have to boil noodles! Just layer dry noodles, jarred pasta sauce, and a few other ingredients into the slow cooker and enjoy lasagna in a few hours. If you're vegetarian or have some vegetables you need to use up, you can easily layer sliced zucchini, mushrooms, eggplant, kale, and other vegetables into this dish.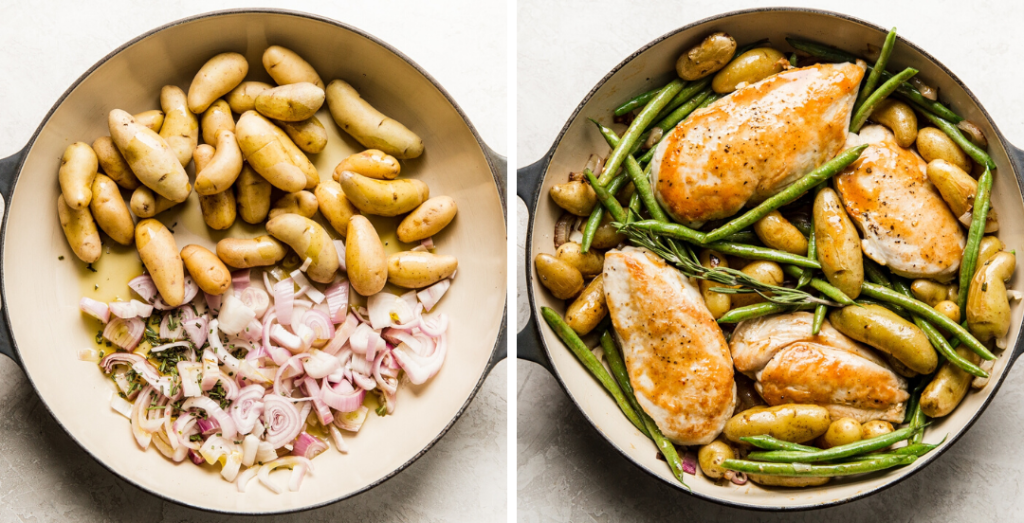 One-pan Honey Mustard Skillet from The Modern Proper
This dish transforms this simple meal of chicken breast, potatoes and green beans into a savory, one-pan dinner worthy of a French bistro. Plus, the super yummy honey mustard sauce is made with ingredients you've probably always got in your fridge and pantry.
Pro tip: Make extra honey mustard sauce and drizzle it over every roasted vegetable you bake from here on out.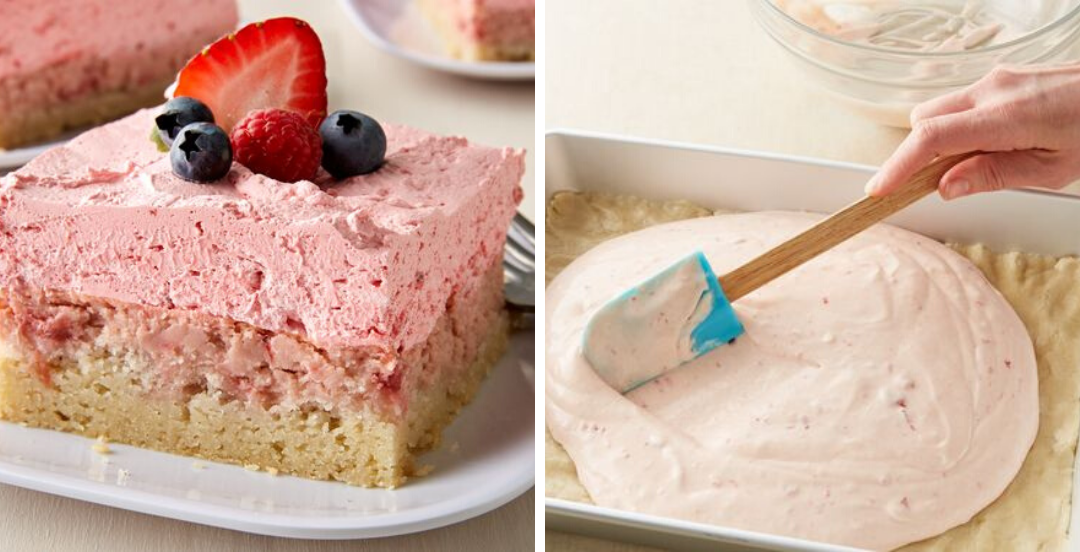 Easy Strawberry Cream Dessert Squares from Pillsbury
No need to take out the stand mixer, this spring-inspired dessert is made with a base of sugar cookie dough. Better yet, the creamy strawberry layer uses a handful of packaged ingredients (strawberry topping, cream cheese, and cool whip!) Your weekend just got sweeter!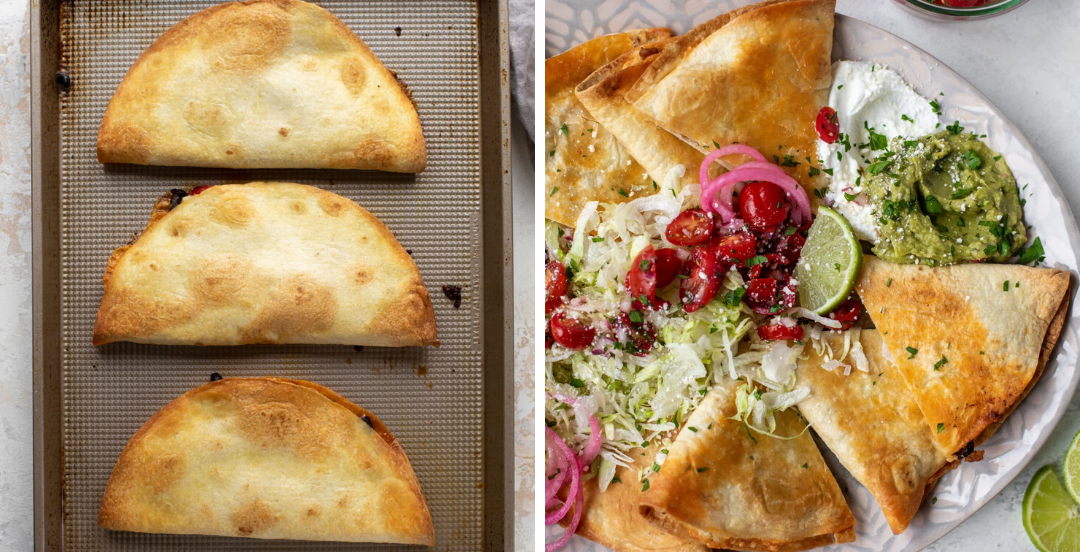 Whatever's-in-the-Kitchen Baked Quesadillas from How Sweet It Is
Quesadillas are the ultimate "fridge clean out" meal because you can layer the protein and vegetables you have on-hand in between a handful of melty cheese. Things like peppers, mushrooms, onion, canned beans, rotisserie chicken, even scrambled eggs all taste wonderful tucked inside a quesadilla.
Make several quesadillas at once by baking them the way How Sweet It Is does.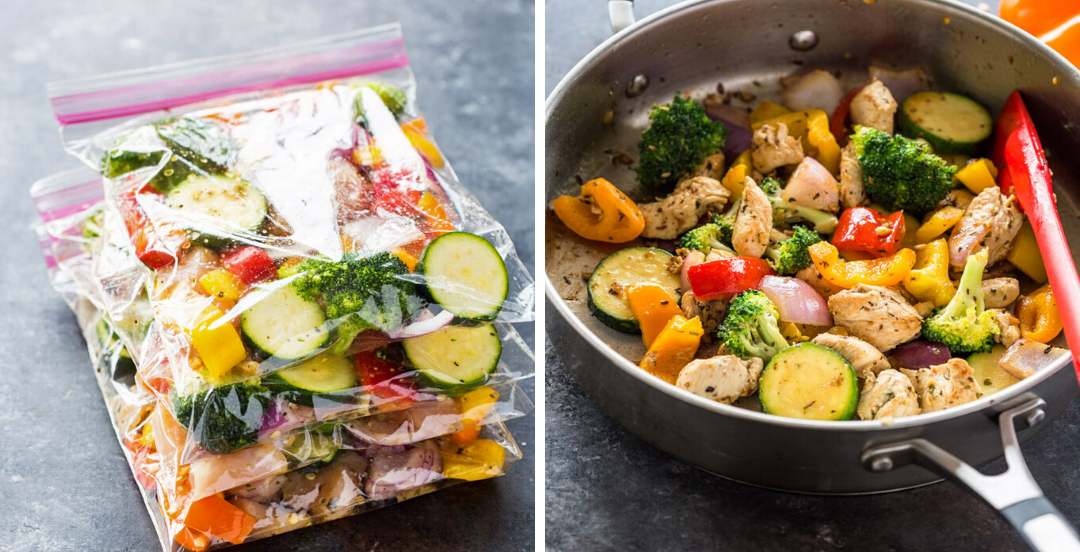 Freezer-friendly Chicken & Vegetable Skillet by Gimme Delicious
Any recipe that calls for "whatever marinade you have on-hand" is a quarantine win. This freezer-friendly skillet pairs fresh vegetables with lean protein. It's the perfect way to use up the half-full jar of teriyaki sauce in the back of the fridge.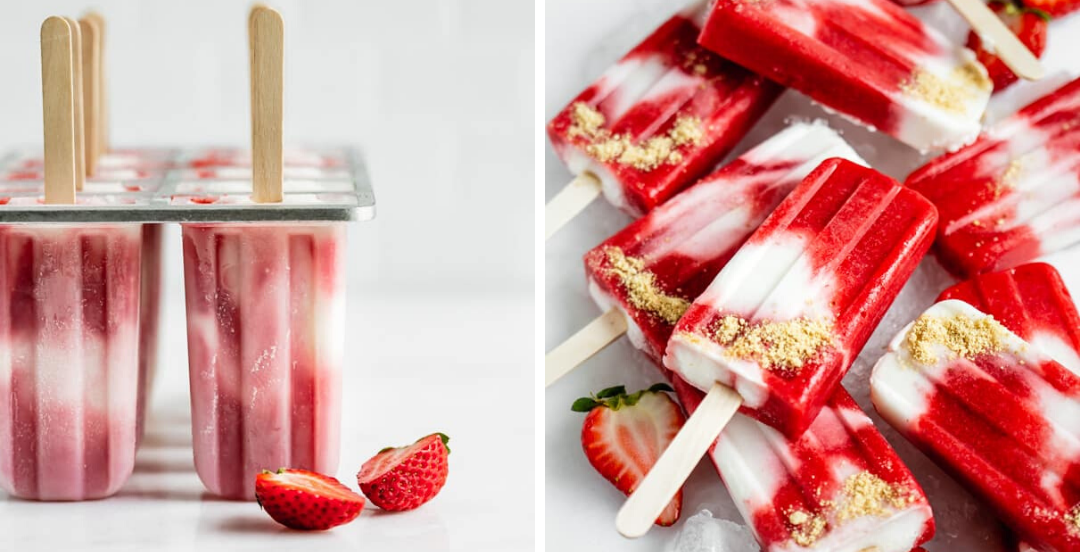 Strawberry Cheesecake Popsicles from Choosing Chia
It doesn't get much simpler than a three-ingredient dessert. Tart and creamy, these popsicles take advantage of the strawberries coming up in our gardens and grocery stores.