4 Meatless Foods You Need to Try Grilled
Move over burgers, there are plenty of other foods that love the grill, too. Barbecue season is well underway and if you're itching for something a little different this weekend, try a few of these unexpected foods that can take the heat.
PINEAPPLE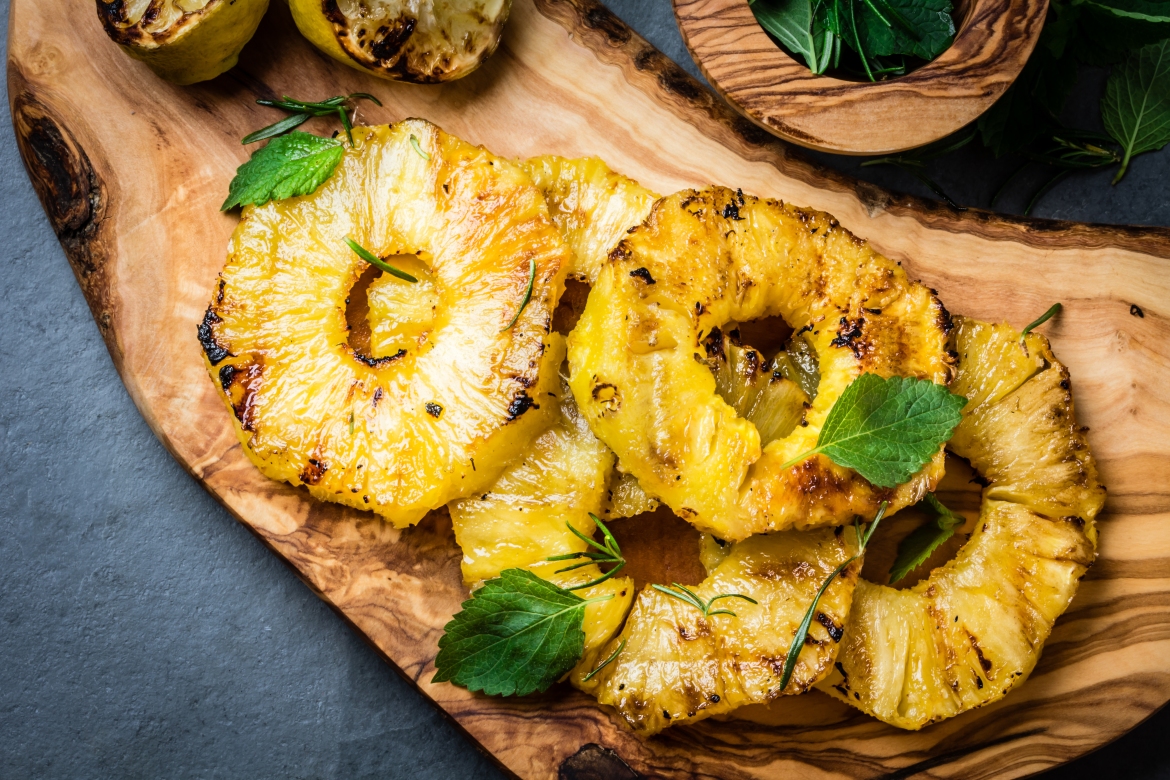 Pineapple is cheap this time of year, so pick one up and fire up the grill. Grilling pineapple intensifies the flavor and can cut through the tartness. The result is a warm burst of sweet flavor.
How to do it:
Cut pineapple into 2-inch thick slices.
Sprinkle a bit of cinnamon on the fruit 20-30 minutes before grilling.
Cook each side for about 5 minutes.
How to eat it:
Grilled pineapple tastes great on its own, and with just 74 calories per cup, it's a sweet summer treat without any guilt. You can also try it with a dollop of whipped cream to tone down the sweetness.
ASPARAGUS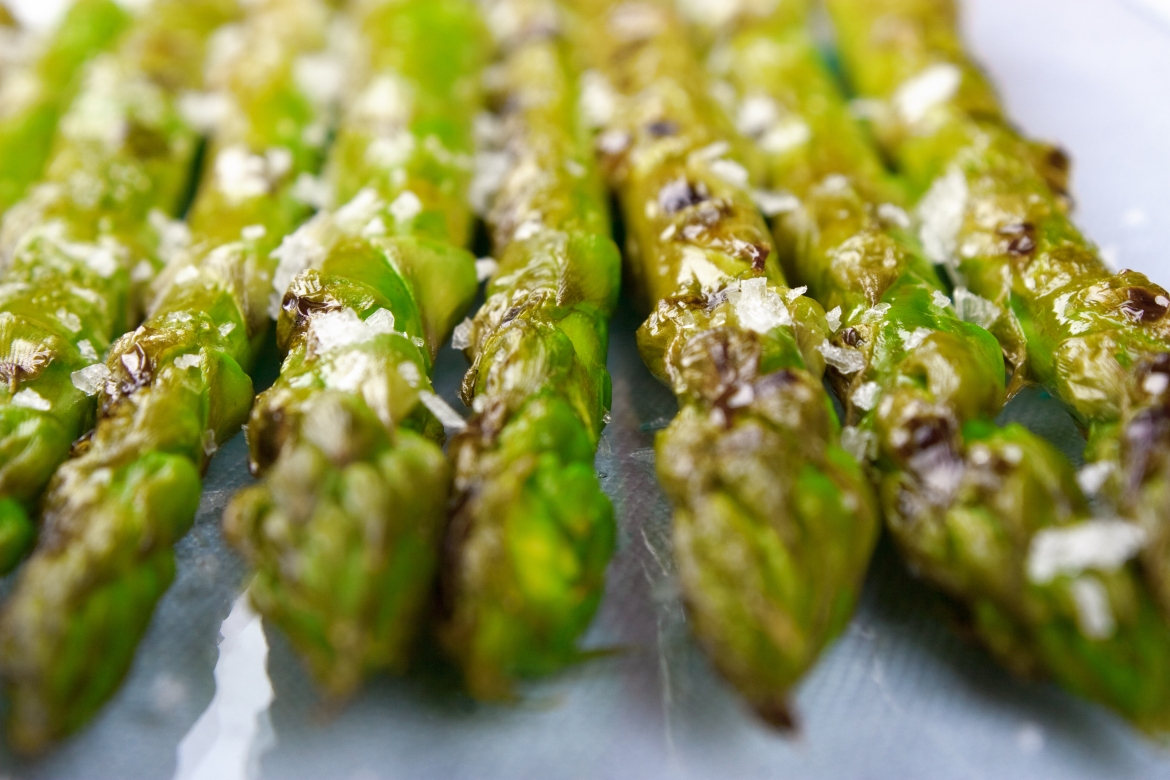 Up your veggie intake in a delicious way by throwing asparagus on the grill. The great thing about grilled asparagus is how simple it is to transform the flavor into a meaty bite with a subtle sweetness.
How to do it:
Look for thick, firm stalks of asparagus; these do best on the grill.
Trim asparagus ends and toss spears in a drizzle of oil.
Season generously with salt and pepper on all sides. You can also build up the flavor with other seasonings like garlic powder or a squeeze of lemon juice.
Arrange asparagus on the cooking grate cross-wise so the spears won't fall through. Grill for 10-15 minutes turning the spears occasionally.
Asparagus should begin to brown in spots but do not char it completely.
How to eat it:
For best results, use your fingers and lick 'em clean.
PORTOBELLO MUSHROOMS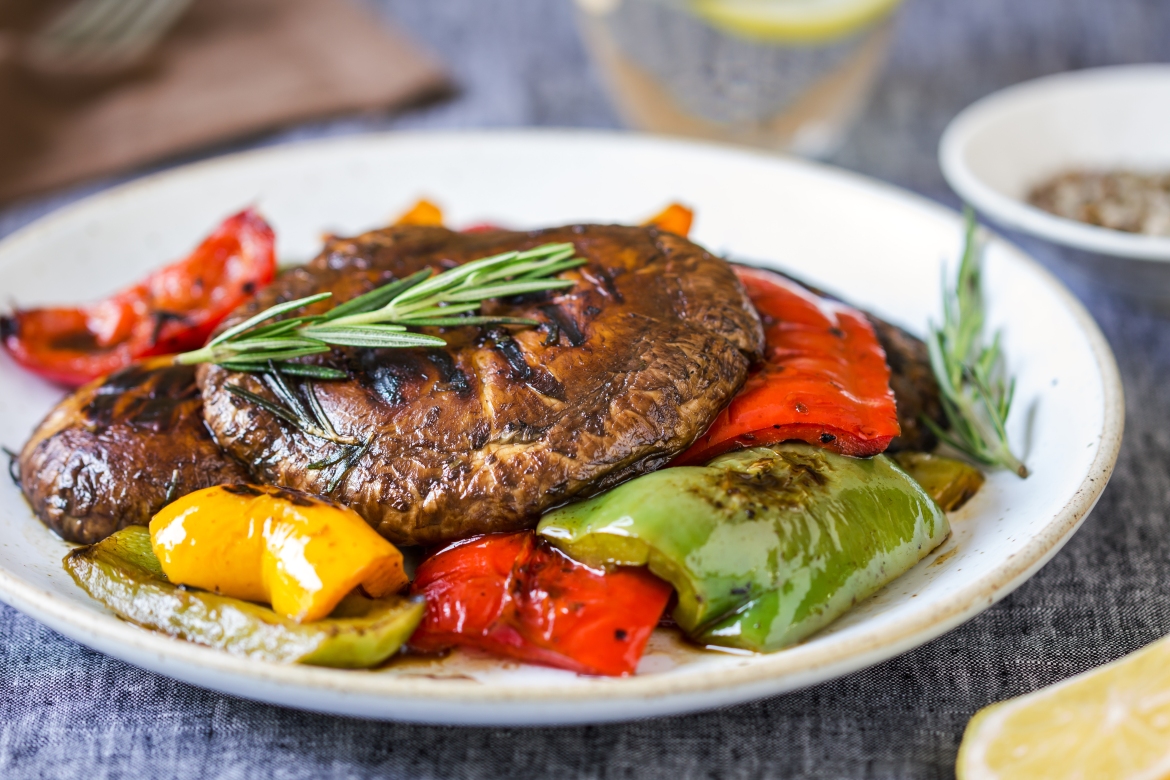 Portobellos are the steak of the mushroom world and just as meaty with a little help from this savory marinade.
How to do it:
Clean mushrooms and remove the stems.
Finely mince 3-4 cloves of garlic.
In a bowl, combine the minced garlic with a couple of tablespoons of oil and a drizzle of balsamic vinegar.
Pour the mixture over mushroom caps gill-side up.
Grill marinated mushrooms for about 10 minutes.
How to eat it:
Grab a fork and knife and eat Portobello mushrooms like you'd eat a steak. Try them topped with Swiss or goat cheese, or even make a meatless sandwich with lettuce and tomato on a bun.
PEACHES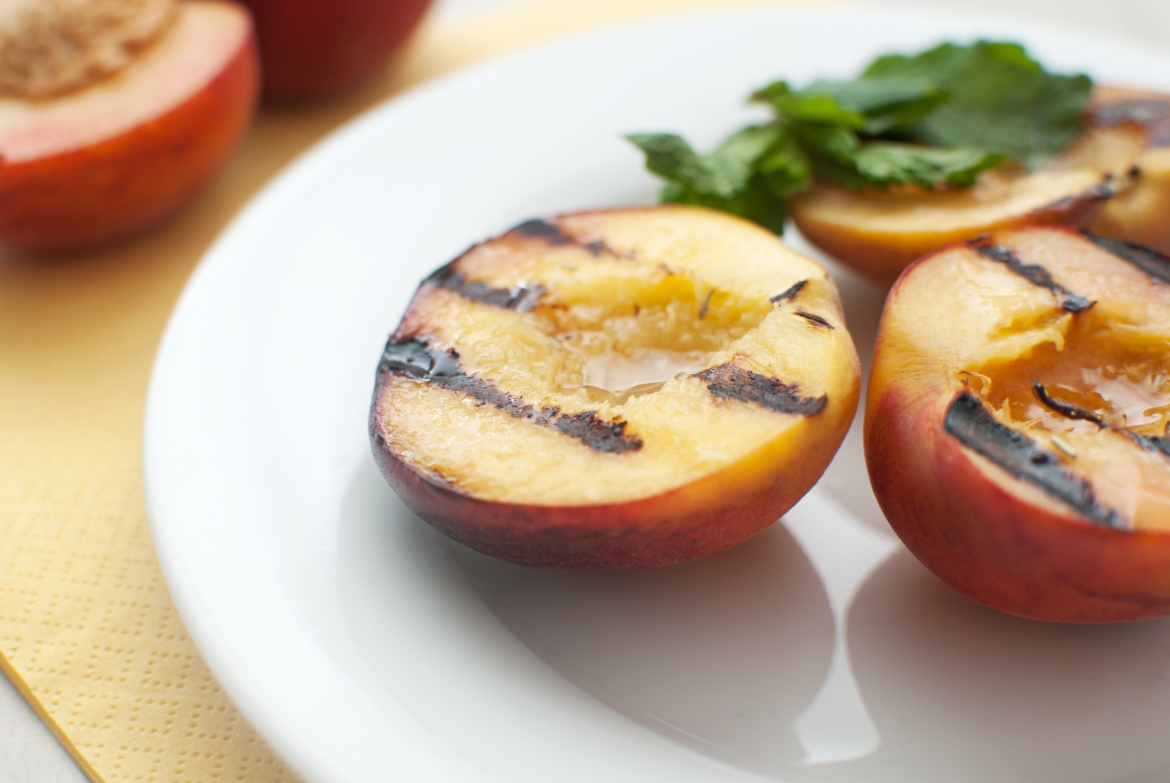 Peaches might just be summer's greatest joy, but have you ever tried them grilled? If not, you're missing out on a serious treat.
How to do it:
Halve peaches lengthwise and remove the pit.
Brush the flat side of the peaches with oil before grilling.
Grill peaches over low heat with the lid closed for about 3 minutes.
Flip and let them go another 3 minutes on the other side.
You can also brush maple syrup and bourbon or molasses over each side before flipping for some extra depth of flavor.
How to eat it:
Serve grilled peaches on top of vanilla ice cream, whipped cream, or enjoy them on their own.
For more healthy food tips, please consider making an appointment with an Ogden Clinic Dietitian by clicking here or by calling 801-475-3000