Winter Squash Guide: Popular Varieties, Storage, Preparation, and Ways to Eat
If you're mourning the seasonal end of colorful summer fruits and vegetables, don't despair. Winter vegetables bring us earthy flavors that warm our insides and satisfy our hunger for comfort foods. Winter squash is a vegetable we'll be able to enjoy all fall and winter, even if the name is somewhat misleading because winter squash varieties are harvested during the fall.
Buying and Storing Winter Squash
One of the distinguishing characteristics of most varieties of winter squash is the fact that (except the thin-skinned Delicata) they have a thick skin that protects the yummy flesh inside, allowing you to store them in a cool, dry place – sometimes, for as long as five months.
The ideal winter squash should feel hard to the touch. A hard squash is one that's entirely ripe. The skin should be free of any blemishes, bruises, or nicks. Avoid squash that has soft spots.
Winter Squash and Pumpkin Varieties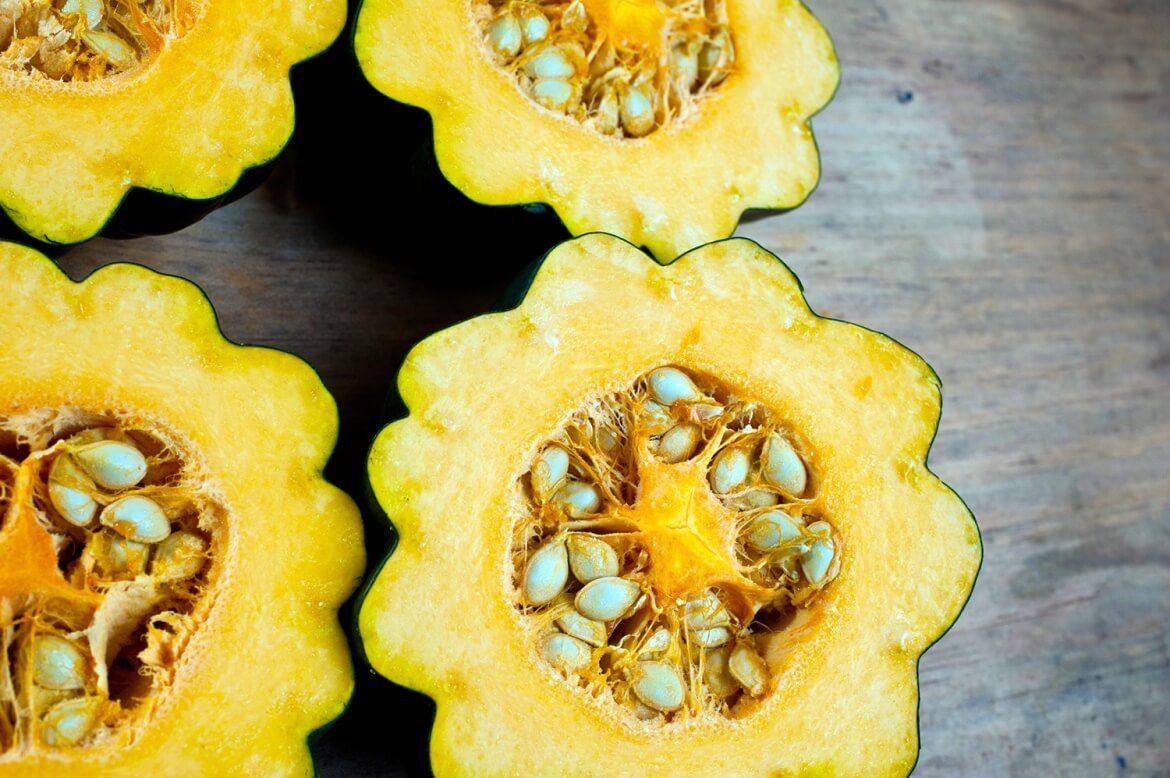 Acorn Squash
Acorn squash is the most well-known and readily available winter squash variety. It gets its name from its acorn-like shape. Most acorn squash specimens measure roughly six-inches in diameter. A hard dark green skin with evenly spaced ridges around its circumference. The dark green skin is a beautiful contrast to the creamy orange flesh inside.
Acorn squash is native to North and Central America, and it was widely used among Native American people before colonists and settlers came to this country. It is an exceptionally nutritious addition to a healthy winter diet because it is so full of essential nutrients.
Flavor profile: Acorn squash is a versatile squash whose distinguishing characteristics are its moist, sweet, and tender flesh. It lends itself well to baking, mashing, roasting, sauteing, or steaming. It is also an excellent squash to use for stuffing as a meat alternative for vegetarians at any time during the fall or winter.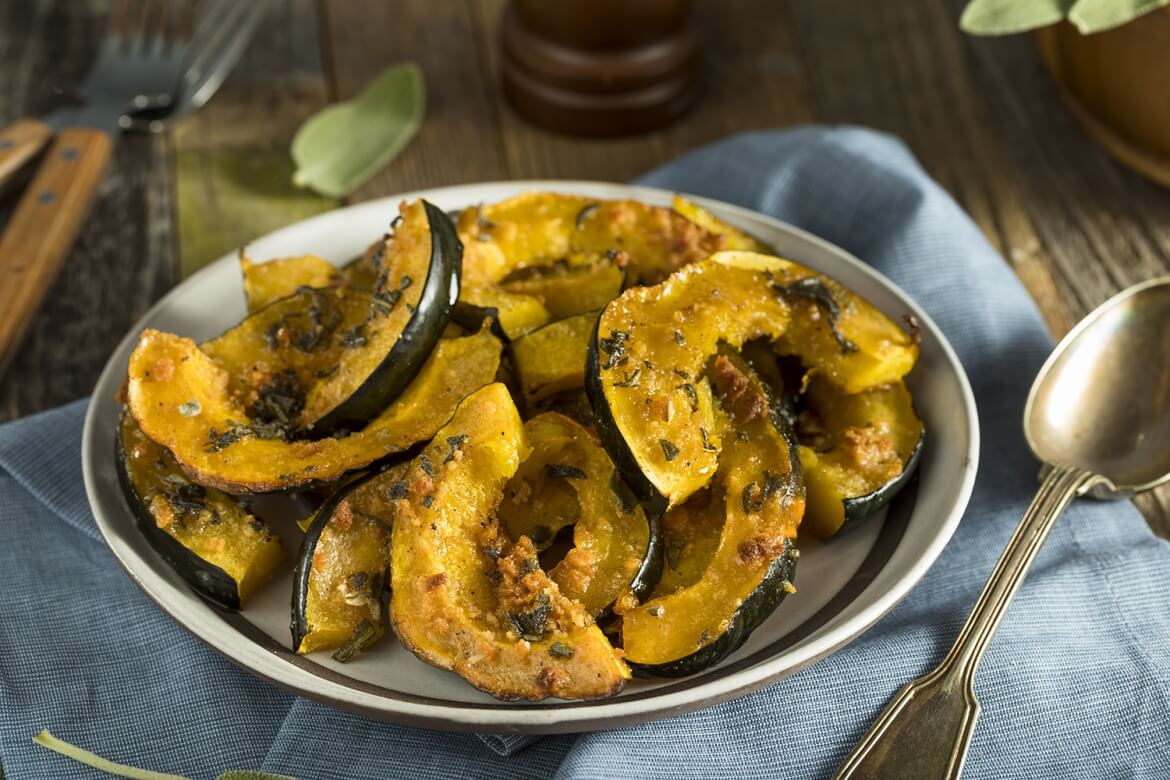 Preparation: The easiest way to prepare it is by slicing it in half, removing the seeds and placing it in a deep baking dish with the flesh side down. Add an inch or two of water and place it in a preheated 350-degree oven. Cook until the flesh is tender when you put a fork in it. Remove the squash halves from the water bath, turn right-side up, and add butter and brown sugar. Sprinkle it with cinnamon or nutmeg for a warm and comforting winter side dish.
Butternut Squash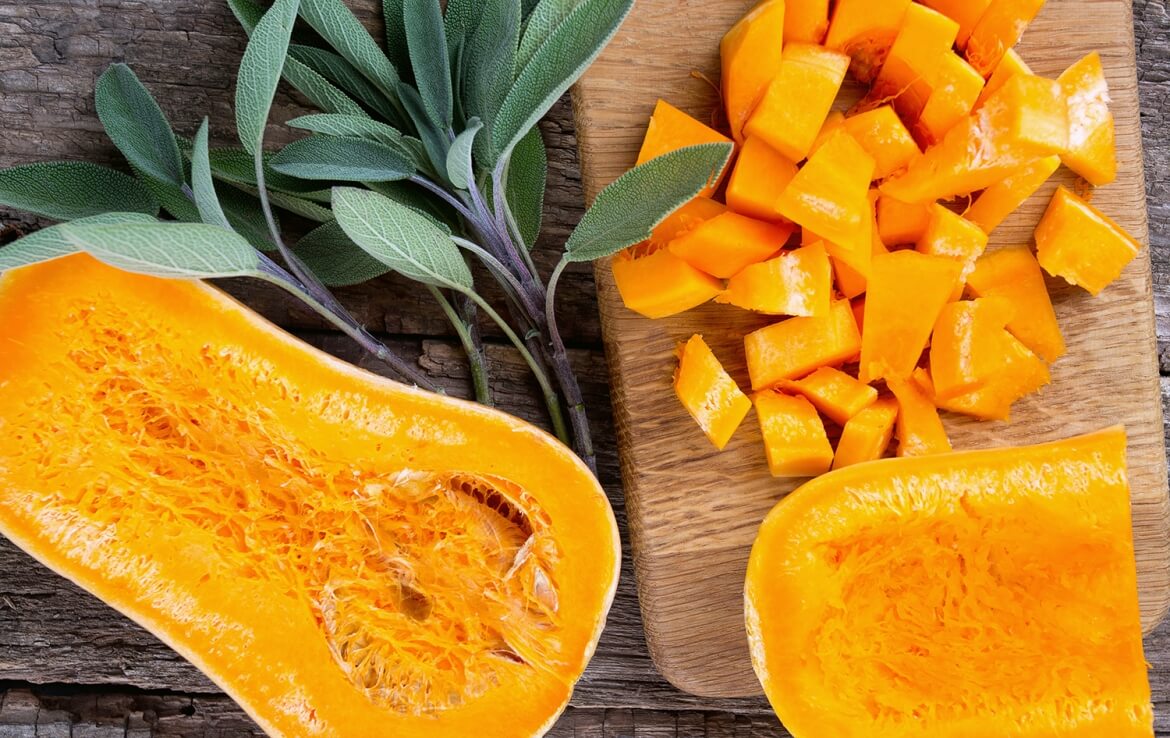 Butternut squash is another supermarket staple during the fall and winter months. Its funny shape makes it easy to recognize. The base of the squash is a round bulb that connects to a longer tube-like structure. This beige-skinned, orange-fleshed squash grows to at least a foot in length and averages one to two pounds in weight. The thick skin and hardness lend itself to long-term storage throughout the fall and winter.
Flavor profile: Butternut squash is the sweetest of all winter squash varieties (not including sweet pumpkins), and its flesh is thick and moist.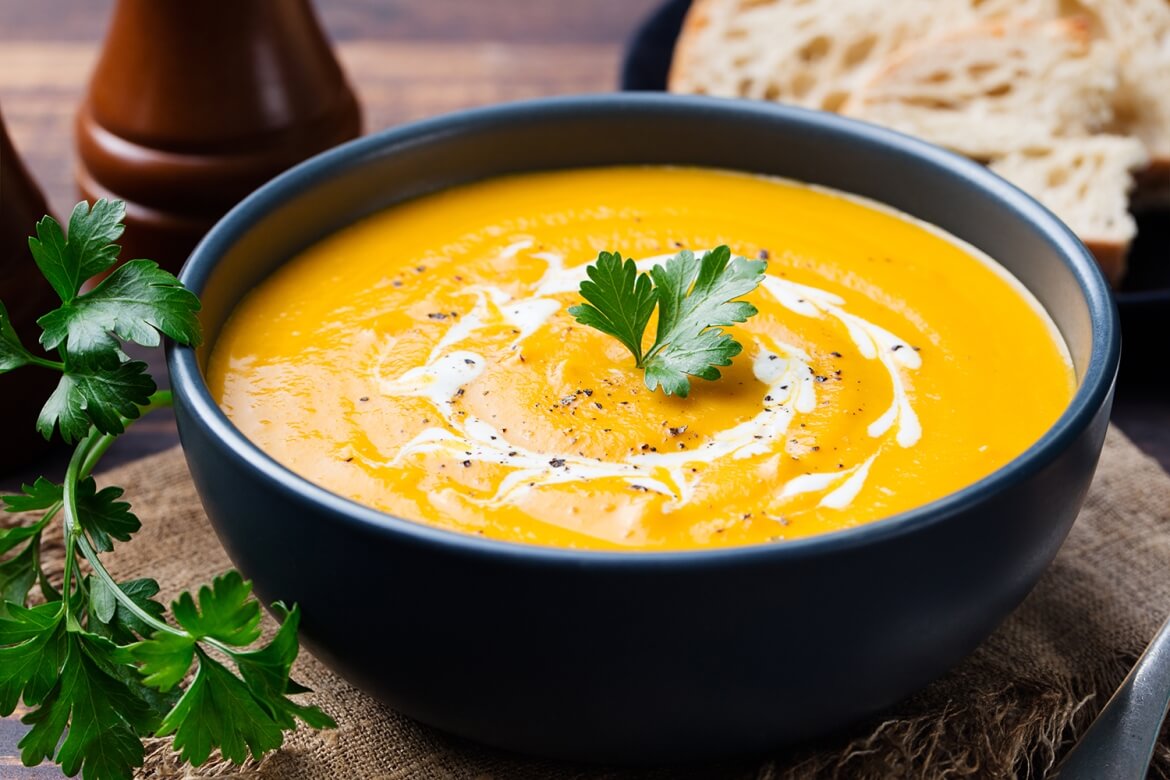 Preparation: Its versatility lends butternut squash to many uses, including roasting, baking, sauteing, mashing and pureeing. It is widely used as the main ingredient in fall and winter soup recipes. Butternut squash soup freezes well, so plan to make enough so you can freeze some of it to have on hand when you're pressed for time but still want to have a healthy meal on hand.
Delicata Squash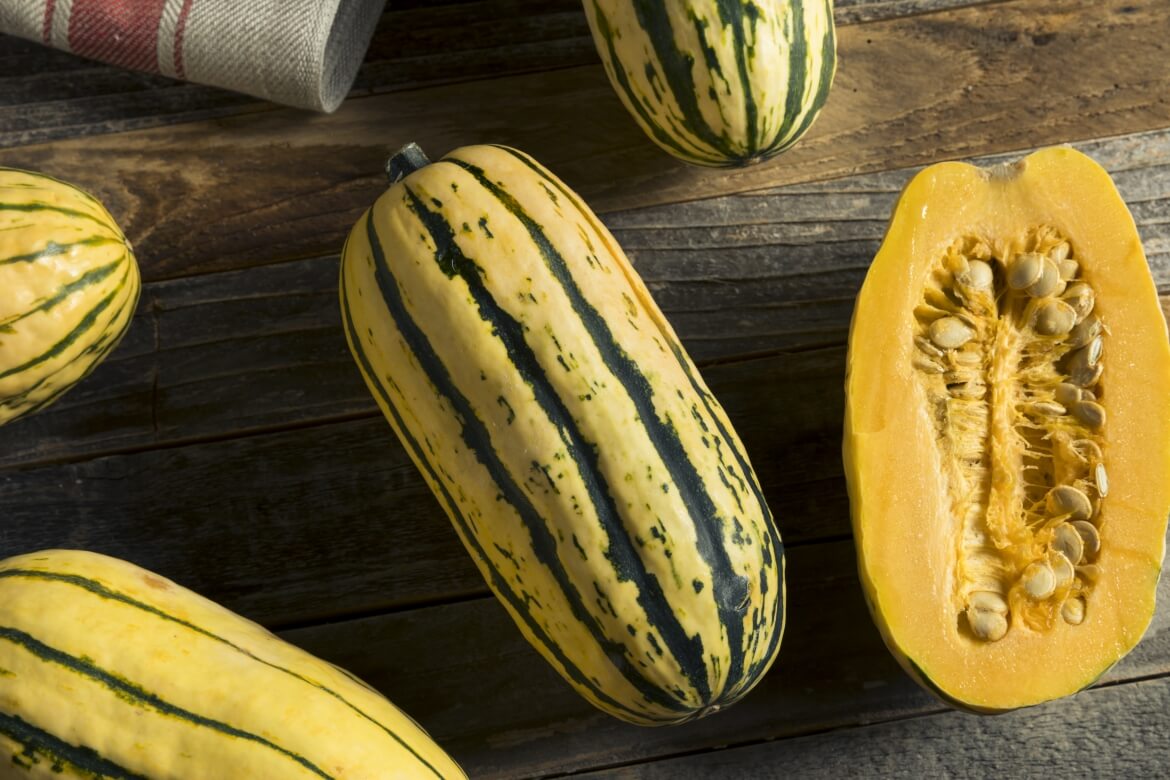 Delicata squash is the smallest variety among the winter squash group. The typical size is six to eight inches in length, and each squash is about 3 inches in diameter. If you buy a delicata squash, know that its thin skin doesn't lend itself to long-term storage the way other winter squash types do.
Flavor profile: Delicata has a unique flavor that resembles a sweet potato. You can use them instead of sweet potatoes in pie recipes.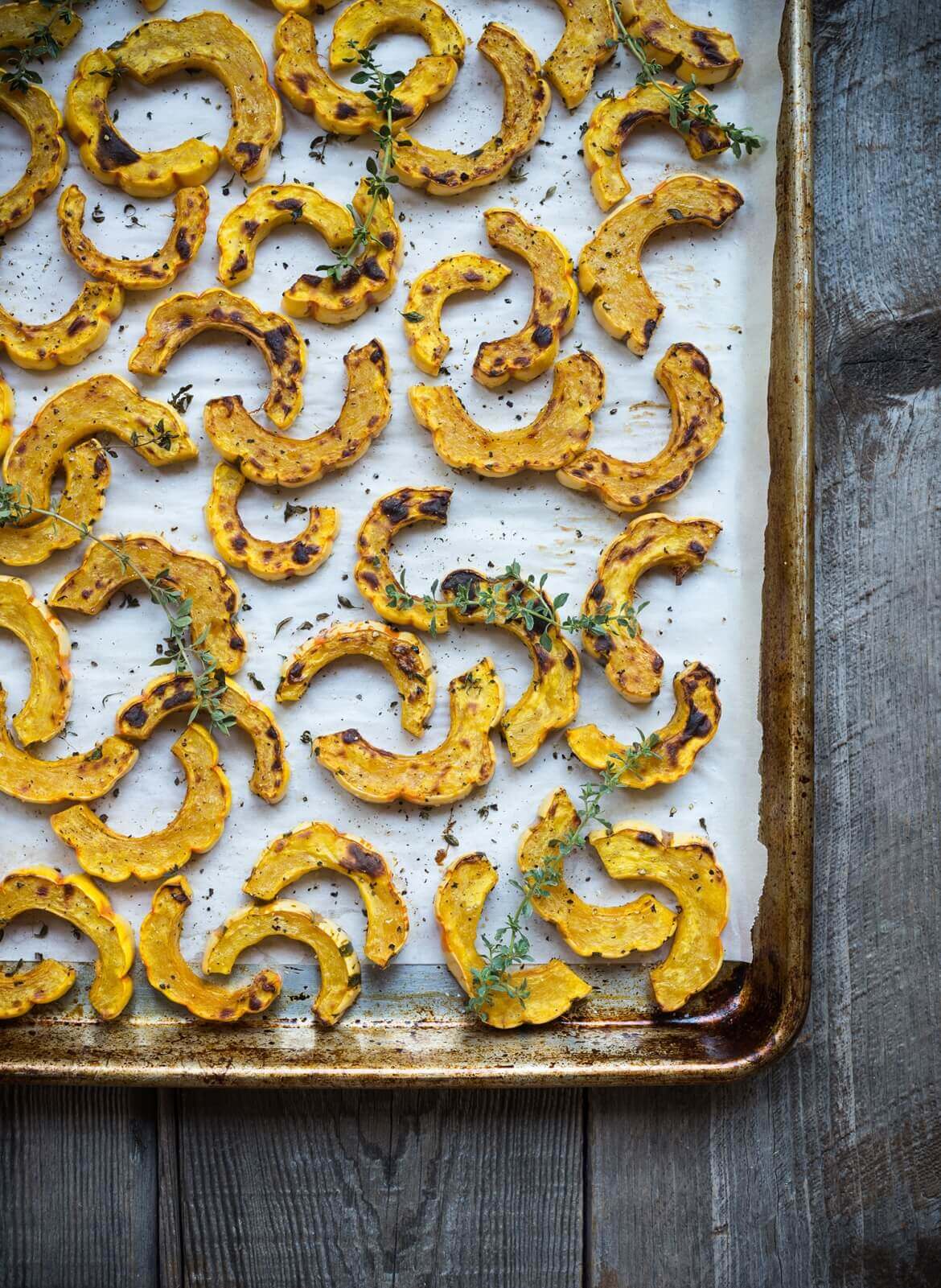 Preparation: Roast or bake delicata squash to bring out its flavor. Add butter, cinnamon, or nutmeg and brown sugar to the hot cooked squash to have a sweet companion to a savory meal. The size and shape of these squash make them excellent candidates for stuffing and the ideal meat alternative for vegetarian and vegan guests throughout the fall and over the Thanksgiving holiday.
Spaghetti Squash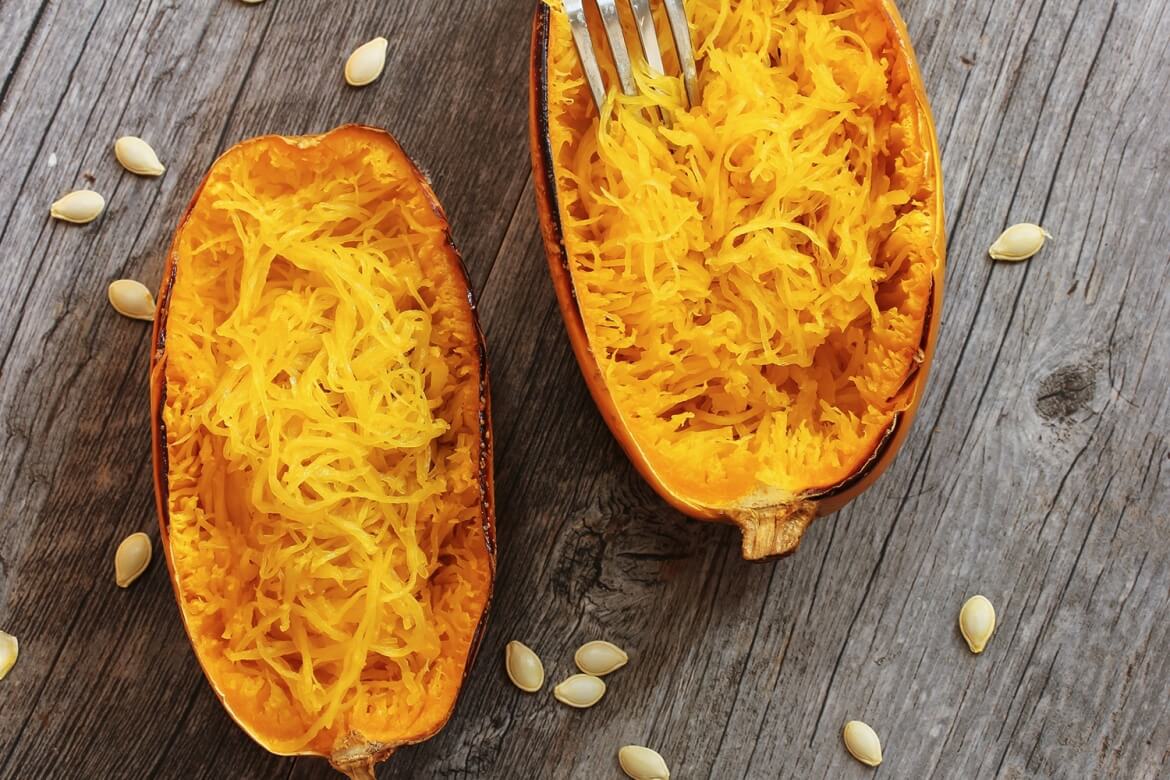 Spaghetti squash is the one winter squash variety that lacks color contrast between the skin and the flesh within it. Both are similar shades of yellow. It is a vegetable whose texture is such that its use is limited. This oblong-shaped squash looks like a small football.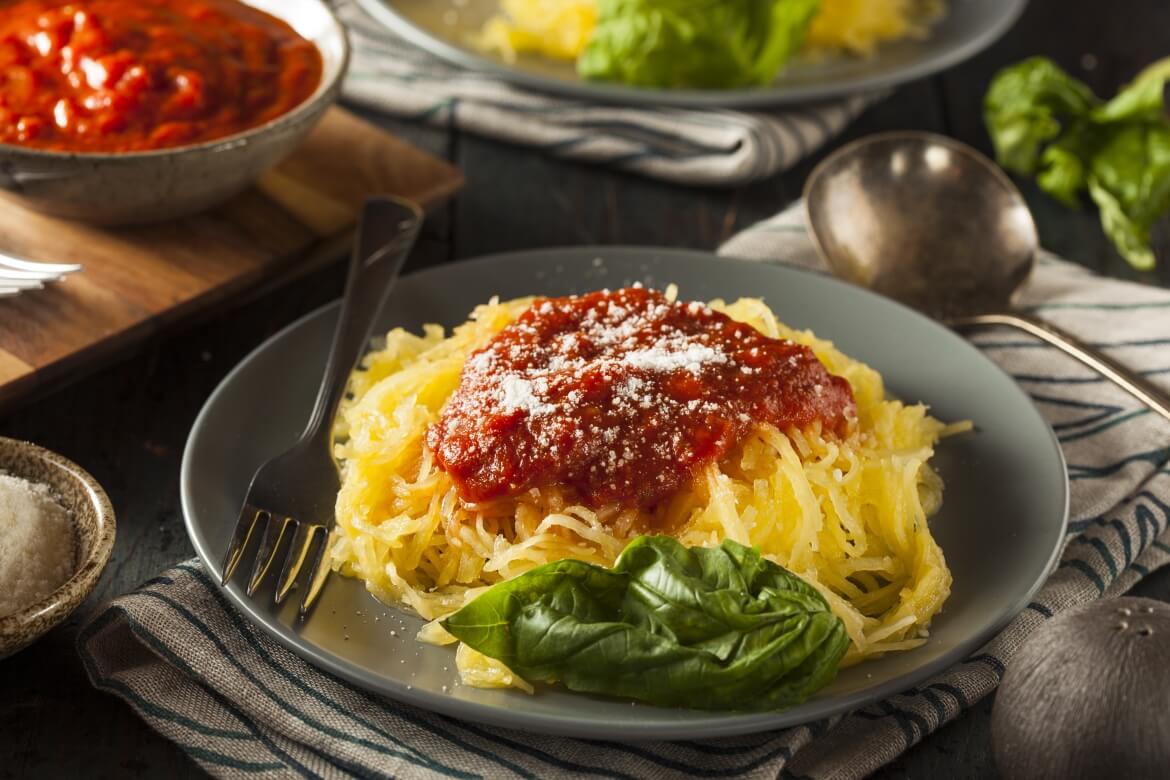 Flavor profile and preparation: The best way to cook spaghetti squash is by baking it whole. After it's cooked, slice it in half, and use a fork to remove the flesh. Cooked spaghetti squash results in thin-spaghetti-like strands (the reason for its name.) The spaghetti squash strands can be used in the same way that pasta is a low-carb, healthy alternative to traditional pasta. Use spaghetti squash in casserole dishes where the recipe calls for long, thin pasta strands.
Culinary (Sweet) Pumpkins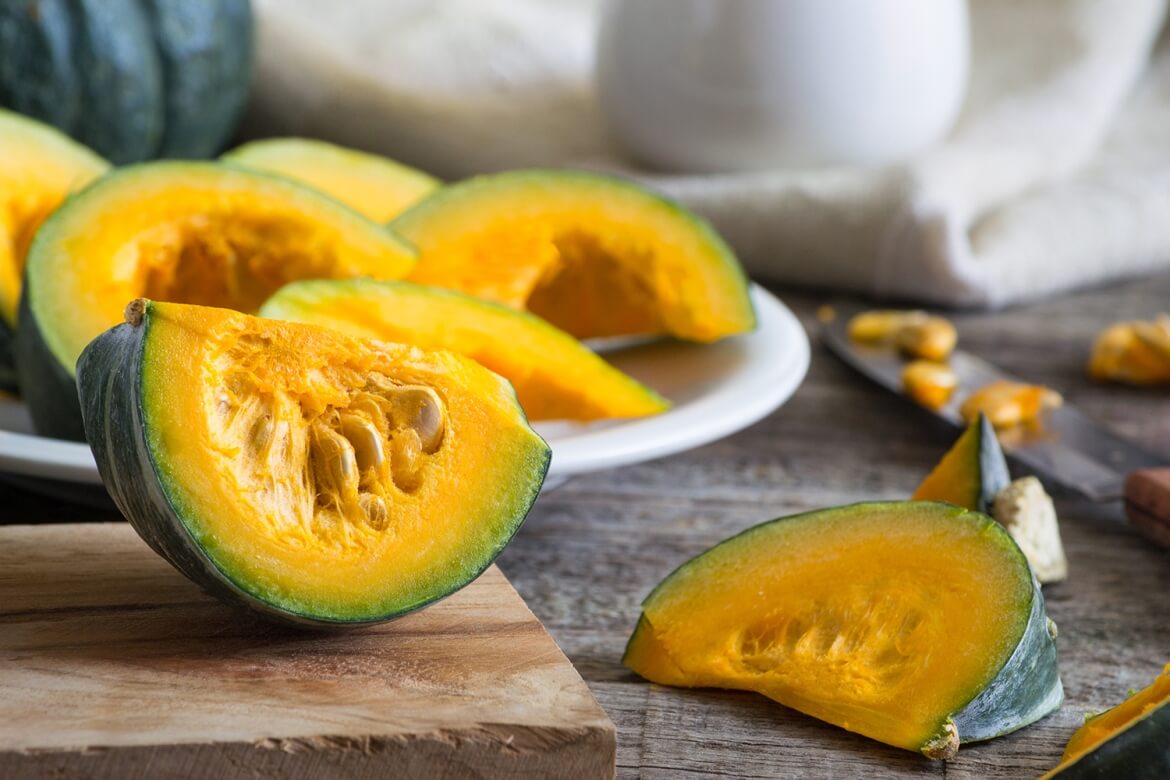 The pumpkins you see in large bins outside the store or in a prominent area when you enter the business are field pumpkins. Culinary pumpkins don't get as large as the Jack O'Lantern variety. You'll find the best cooking pumpkins in the produce section. There are many varieties of culinary pumpkins, some of which aren't orange. Williams Sonoma explains that the flesh of field pumpkins is different than the flesh of culinary pumpkins.
Flavor profile: Three varieties of sweet pumpkin are outstanding for cooking and baking. Those are Baby Bear, Cheese, and Sugar Pie. Molly Watson of The Spruce adds Blue Hokkaido Pumpkin to the list of exceptional sweet pumpkins worth trying. Its skin is grayish blue, and its flesh is orange. She describes its flavor as subtly sweet while adding that the sweetness is tinged with a deep nuttiness. She suggests that of all winter squash and pumpkin varieties, it is most successful on its own.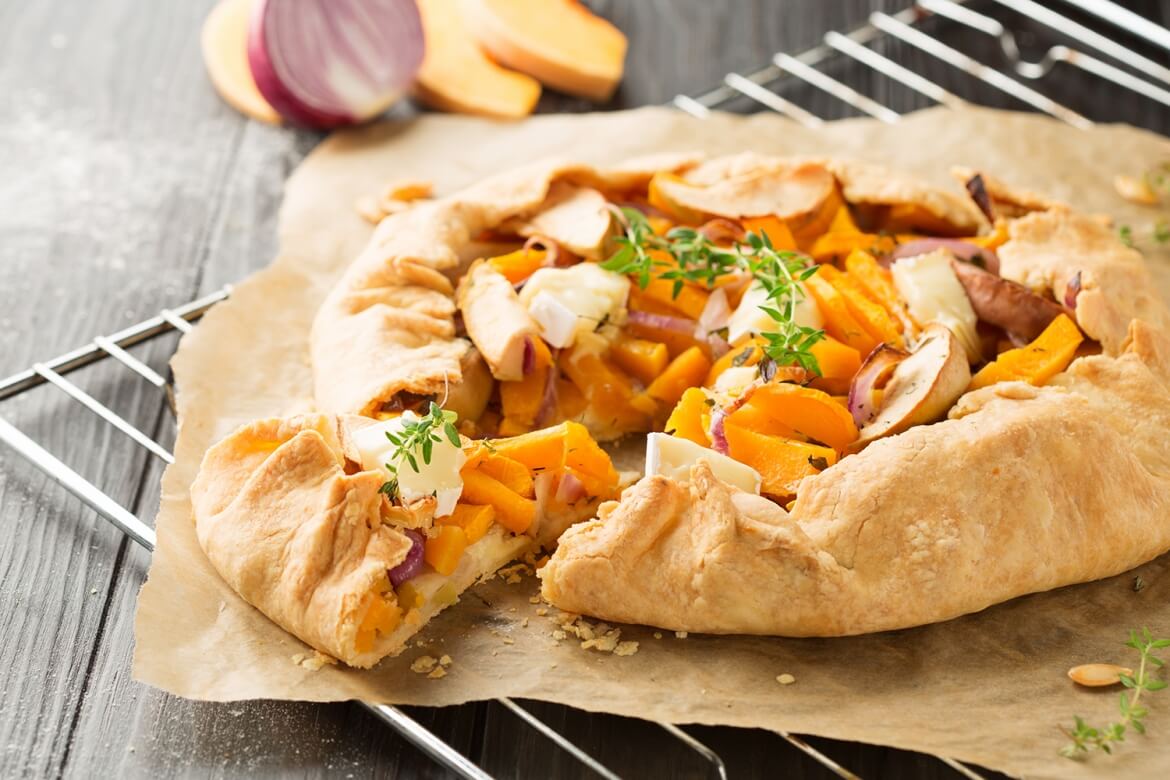 Preparation: Good culinary pumpkins can be used to make pies, muffins, cookies, bread, cakes, and delicious soups. Pumpkin soup has a combination of sweet and savory flavors that provide that cold winter desire for delicious warm, comfort foods.
Other Ideas for Squash Preparation
Mash cooked butternut or acorn squash, add several tablespoons of butter, cinnamon, and nutmeg to serve as an alternative to mashed potatoes or pasta. Cut butternut or less common squash varieties into chunks and add them to stews or roasts for a different spin on your favorite winter roasts or casseroles.
***
Now you know about some of the most popular pumpkin and squash varieties you can find in the produce section of your favorite grocery store, or at a farmer's market or specialty store. Make a point of adding these foods to your winter menu plans, and don't be afraid to cook them in different ways!