Neurodiagnostic Testing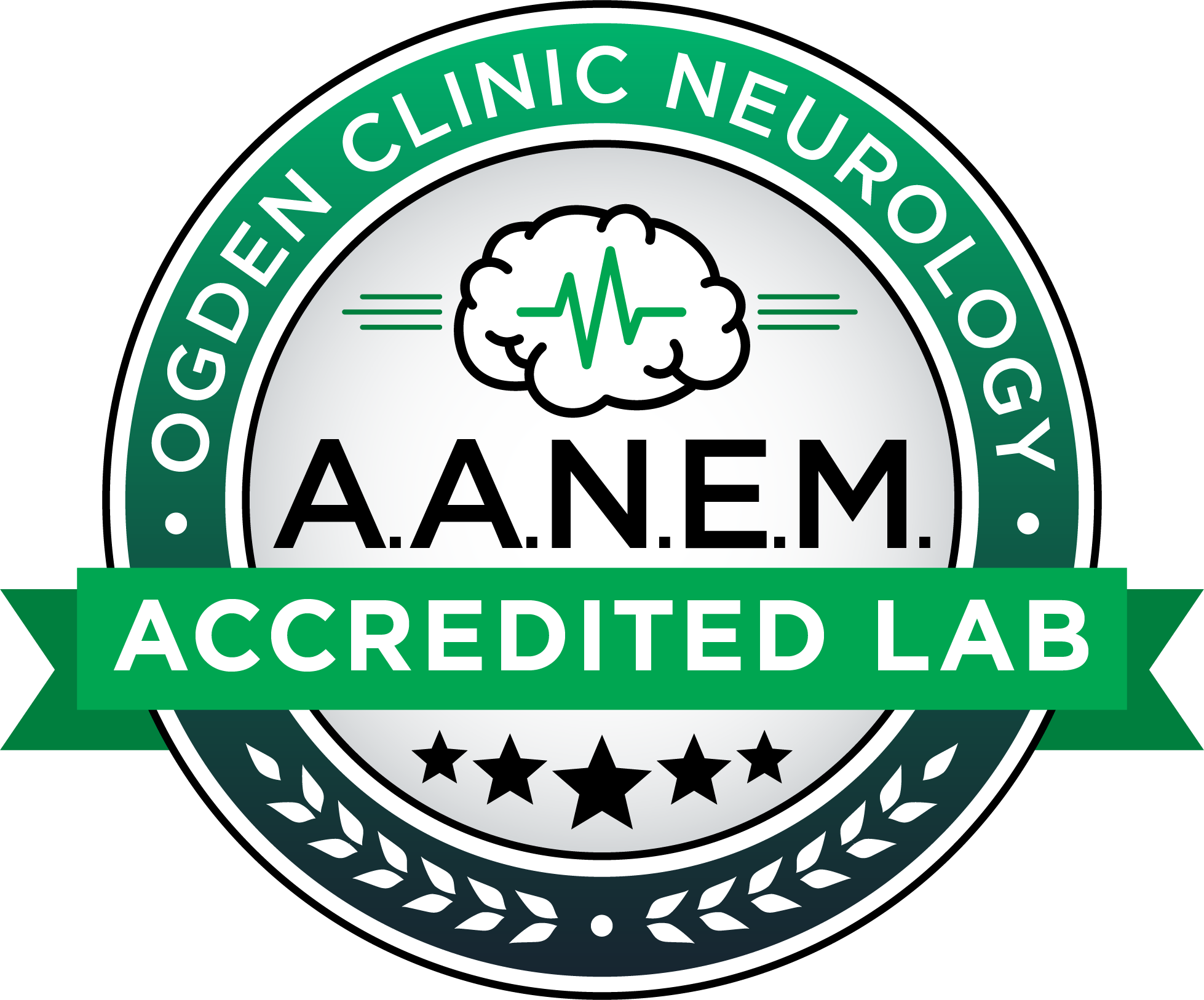 When your primary physician or another specialist believes your symptoms are related to the central nervous system, they will refer you to Ogden Clinic's neurodiagnostic testing lab. At Ogden Clinic, you can find trained neurologists, physician assistants, and radiologists who perform specialized services that differentiate neurological disorders from other conditions with similar symptoms.
What are some signs of a neurological condition? Your physician may order diagnostic testing for you if you experience:
Changes in vision or hearing
Chronic headaches
Dizziness or feelings of weakness
Headaches
Irregular Sleep Patterns
Numbness or tingling
Seizures
Stroke
One or more of these symptoms may require intervention from a trained Ogden Clinic neurologist. We offer some of the most advanced diagnostic procedures and equipment for our patients. Beyond standard imaging scans, you can find specialized technology at our Ogden office including:
Electroencephalogram (EEG): Detects electrical activity in the brain
Electromyogram and nerve conduction studies (EMG/NCS): Helps to diagnose diseases of the nerves and muscles by recording activity within muscles
Visual Evoked Potential (VEP): Simulates the visual pathway of the brain to obtain evidence for Optic Neuritis or MS diagnoses.
Vagal nerve stimulation (VNS): Sometimes referred to as a "pacemaker for the brain," VNS is most often used to treat epilepsy or depression that has not responded to other treatments.
Deep brain stimulation (DBS): Through implanting electrodes into certain regions of the brain, DBS stimulates nerves to manage conditions such as essential tremor, Parkinson's disease, dystonia, and obsessive compulsive disorder.
Combining state-of-the-art digital technology with our experienced neurology staff, Ogden Clinic's neurology team can diagnose and manage many conditions related to the brain and spinal cord.
Select providers are now using Telemedicine.
Visit Telemedicine to see if your next visit can take place over video chat.